When you're trying to learn how to get free followers on Instagram, consider your skill set. For example, if you like interacting with your audience, an Instagram livestream is a good choice. Alternatively, if short-form videos are your passion, then use Instagram Reels to grow your audience.
You'll be pleasantly surprised by the effectiveness of free methods in growing your IG account. Once these strategies result in financial gain, you can invest money in the future. This is common practice and a low-risk way of becoming successful on Instagram.
Finally, read the article to the end for insight into how to grow your Instagram account. Here at Plixi, we have an excellent reputation for boosting Instagram accounts at affordable costs.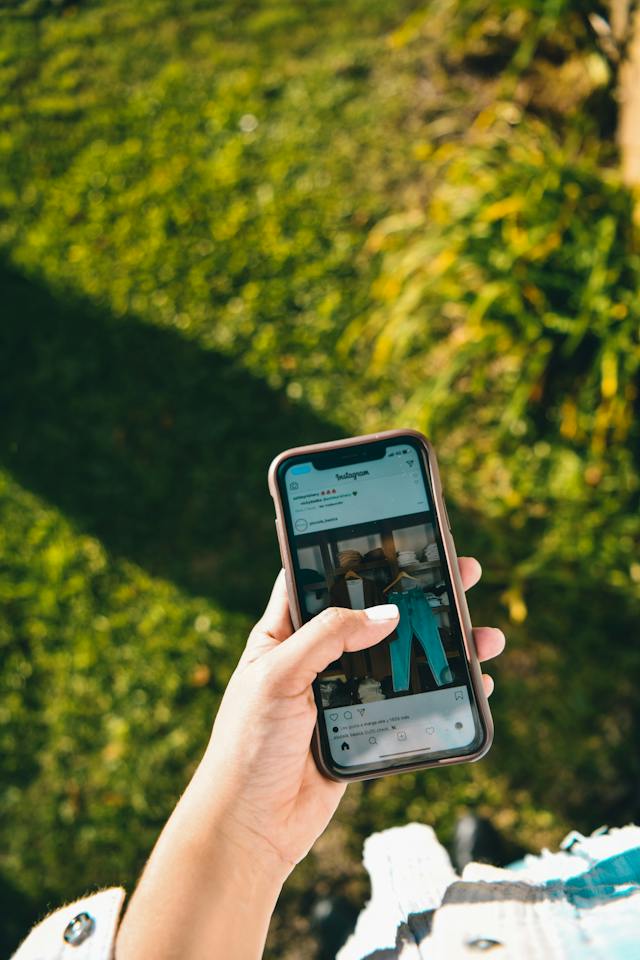 Top Organic Growth Strategies At Zero Cost
Now, let's turn our attention to the top organic growth strategies that you can implement today. Some of these provide results quickly, while others can take more time. However, all of these methods are free, so new accounts without a budget can get started.
Post a Wide Range of Content
Social media users come to platforms like Instagram to consume content. Therefore, to grow your following, you'll need to post content frequently. After all, users prefer to follow accounts that post frequently.
Without a budget, you'll need to develop the content on your own. To increase your odds of success, you should mix up different content types. However, to get started on the right foot, you need to choose a content type that matches your interests and skills. Here are the top ones to consider:
Instagram posts: This is the most popular Instagram content that includes a combination of photos or videos and text. Many content creators do a good job of aligning the visual media with the text.
Instagram Live: Use this content format if you'd like to create a live stream that your audience can follow along. Instagram Live is a great way to interact with your audience. Also, you can leave the stream of your live sessions up on Instagram for users who couldn't catch it live.
Instagram Stories: You can take advantage of Instagram Stories to share content that gets automatically deleted after 24 hours. This content is only shared with your Instagram followers and has limited reach.
Instagram Reels: This content form is a short-form video with a limited time. Instagram Reels is a popular content form that can significantly increase your IG account follower count.
Instagram Highlights: This is a collection of IG Stories, which is a great way for users to catch up on missed content. You can create highlights by grouping your stories based on themes. This gives new Instagram followers a way to quickly get a sense of what your account is about.
Free Scheduling Tools
Instagram scheduling tools are an excellent way to ensure that you release content at the right pace. Also, it contributes to consistency so that you can take breaks from Instagram without the content suffering.
Most Instagram scheduling tools cost money, but you can find free trials and freemium plans. These come with limited functionality, which may not be what you need. However, find the right software solution, and you may find the required features to get started. 
When looking for scheduling tools, it's important to find ones that support multiple content types on Instagram. Also, look for extra features that add more value and functionality to your Instagram approach. For instance, some tools allow you to leave a comment automatically after posting. This is an excellent strategy for kick-starting the comments section. That's important for increasing engagement metrics, and that leads to growing your active Instagram followers.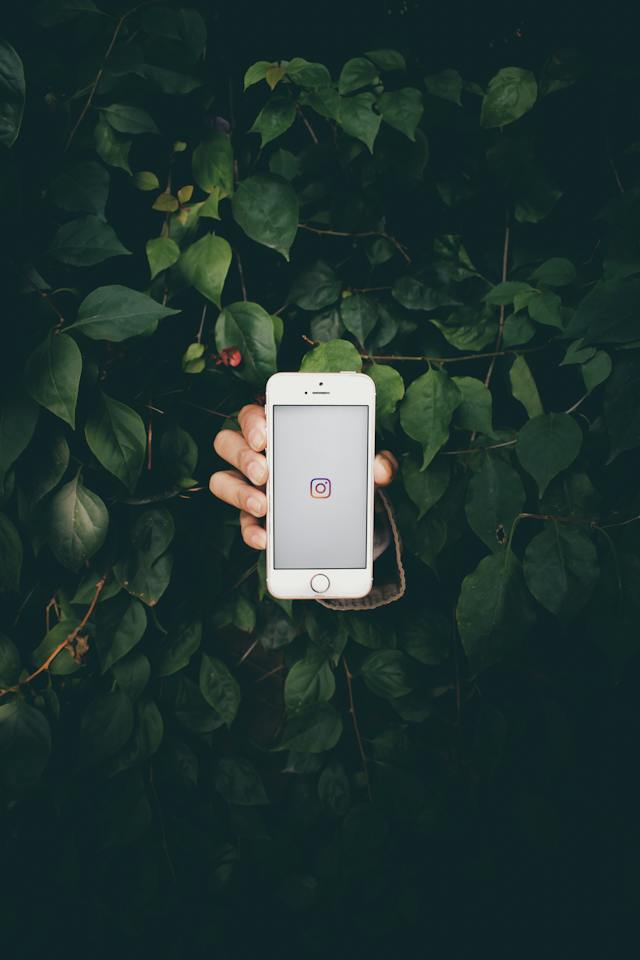 Optimize the Instagram Profile
You can make a great first impression when you optimize your Instagram profile. There are several steps you can take when improving your profile. We'll share the tips in the following section. You'll be surprised how many new visitors arrive at your profile to evaluate if it's worth a follow.
Profile picture: Start with improving your profile picture if it's not currently optimized. Are you growing a brand on Instagram? Then, you can use your brand logo as the profile picture. However, you can use the simplified version of your logo if it's more appropriate. However, if you're the face of your Instagram account, then use a thoughtful picture. Leave the business-type picture of social media networks like LinkedIn. On Instagram, the vibe is more casual, and your picture must reflect this.
Instagram Reel: You can pin an Instagram Reel to your profile, which can be used to showcase the highlights of your account. For example, it could be an introductory message that speaks directly to your Instagram target audience.
Good copywriting: You have limited space to write text on your Instagram profile, so you need to make each word count. Try to give users a good impression of what your IG account is about. However, it's also important to add target keywords to increase your profile's searchability.
Emojis: To add character and a light tone to your profile, include a good dose of emojis. They are an excellent strategy for adding more information while using a minimal amount of characters.
Optimize Your Hashtags
Hashtags are one of the top ways that Instagram users find content on the social media platform. You'll need to start by using the most popular hashtags in your industry. This ensures that you can increase the chances of generating traffic. However, you also need to include less competitive hashtags. Therefore, you can capture more of your audience from all corners of Instagram.
Business accounts on Instagram get access to branded and product hashtags. Use these types of accounts to sell products on Instagram. It helps users find your product pages, thereby increasing the amount of sales.
Finally, don't add too many IG hashtags to a single post since that looks like spam. Instead, you should focus on spreading your hashtag strategy among many posts. Limit each post to 4-5 Instagram hashtags for best results. However, you should play around with the right number with your testing.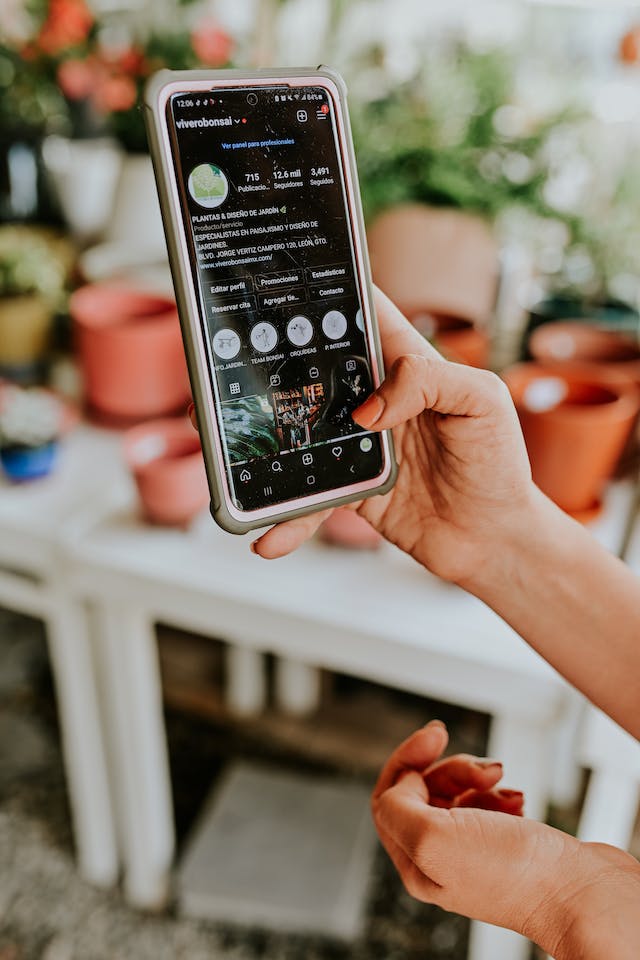 Strategies To Get Free Instagram Followers Instantly
Are you looking for strategies to get free Instagram followers instantly? These tips can work quickly depending on your execution and current digital infrastructure. Let's dive in and look for ways to take your Instagram account to the next level. 
Advertise on Existing Digital Assets
Are you wondering how to get more followers on Instagram for free with existing digital assets? This should be one of the first things you consider when growing your Instagram channel. Here's an idea of the strategies you can implement to get new followers fast:
Email list: Consider blasting your email list with a mention of your Instagram account. You should incentivize your email list to become a follower in a way that doesn't waste their time. You may get a large number of IG followers if you have a large email list. Also, you can send the follower request email a few times to increase your odds of success.
Website: You can add social media buttons all over your website with a link to your profile. Also, you can mention that you have social media accounts that website visitors can subscribe to. If you have a large number of daily website visitors, then this method will be successful.
Other social media platforms: You can capitalize on the success you have on other social media platforms. You can mention your Instagram profile and ask those users to subscribe.
Collaborate With Instagram Influencers
Consider asking Instagram influencers to mention your account. This allows you to hijack their audiences and potentially boost your follower count to another level. Some Instagram influencers may want money in return, while others will settle for other rewards. For example, you can mention their account in some of your posts.
Therefore, it's a good idea to look for other influencers within your new niche. This ensures that you get new followers from your target audience. This dramatically improves the effectiveness of social media marketing campaigns.
Create Viral Content
Viral content is one of the best ways to get free followers quickly. There is a luck factor with achieving viral content, but you can increase the odds with the right approach. Here are some ideas for boosting your viral content chances:
Research other viral content: You can start by looking at other viral content in your niche. You may spot common factors or things you can emulate to increase your chances of making viral content.
Ask your audience: Viral content is all about giving your audience what they want. Therefore, you need to engage with your Instagram audience to figure out what they want to see.
Other social media platforms: View the viral content on other social media platforms. You can bring the viral ideas of other platforms to Instagram. This ensures that you can get a first-mover advantage on a piece of content. However, put your unique spin on any content you encounter.
Instagram analytics: Pay attention to your Instagram analytics for insight into what type of content receives the most traffic. Therefore, you can gradually move toward creating content that can potentially go viral.
It's a number game: To increase your chances of creating viral content, you need to release as much content as possible. Among the large amount of content you release, any piece could go viral and provide the bulk of the traffic.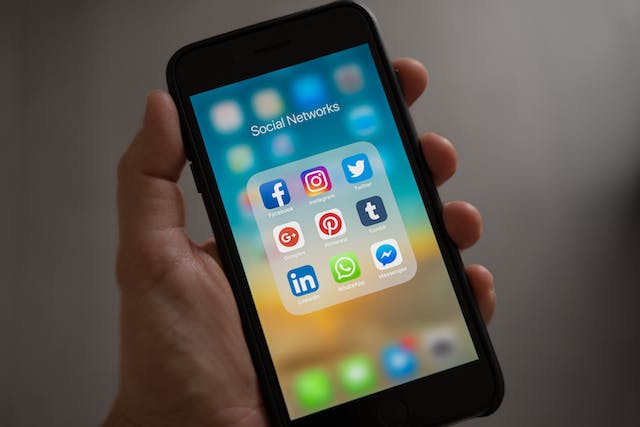 How To Get 50 Free Followers on Instagram Best Practices
Are you interested in some of the best practices for how to get 50 free followers on Instagram? These best practices are rules of thumb that you should follow to increase your chances of success. Make sure to follow them, and you'll have a better time growing your Instagram followers.
Long-Term Approach
Make sure to take a long-term approach to growing your Instagram followers. This helps choose the best approach for how to get more followers on Instagram for free. That's because you'll set up the right processes early on to help you scale when more followers arrive. Hence, you can continue to provide your followers with valuable content and grow the following even further.
For example, investing in software like Instagram scheduling tools is worth the investment. You can learn how to automate the content release process and keep it consistent. Look for other long-term approaches that allow you to succeed for a long time to come.
Don't Break Community Guidelines
Make sure that you don't break Instagram community guidelines while growing the account. For example, don't harass people into becoming a follower of your account. Also, don't post banned content or hashtags. This can lead to account suspensions and deactivation.
Also, you may receive an Instagram shadowban when breaking community guidelines. This results in only being able to share content with your followers. Hence, non-followers cannot see your content, so you can't get more followers.
Implement Multiple Strategies
There is a wide range of strategies discussed for growing Instagram followers in this article. We recommend that you give them all a try. That's because any one of them will provide the biggest amount of success. You won't know which one until you start.
However, once you feel a specific strategy is working, double down on your efforts. For example, if many people are becoming followers from your Instagram Live streams, do more of them. Mastering a specific strategy is a good idea when figuring out how to get free Instagram followers.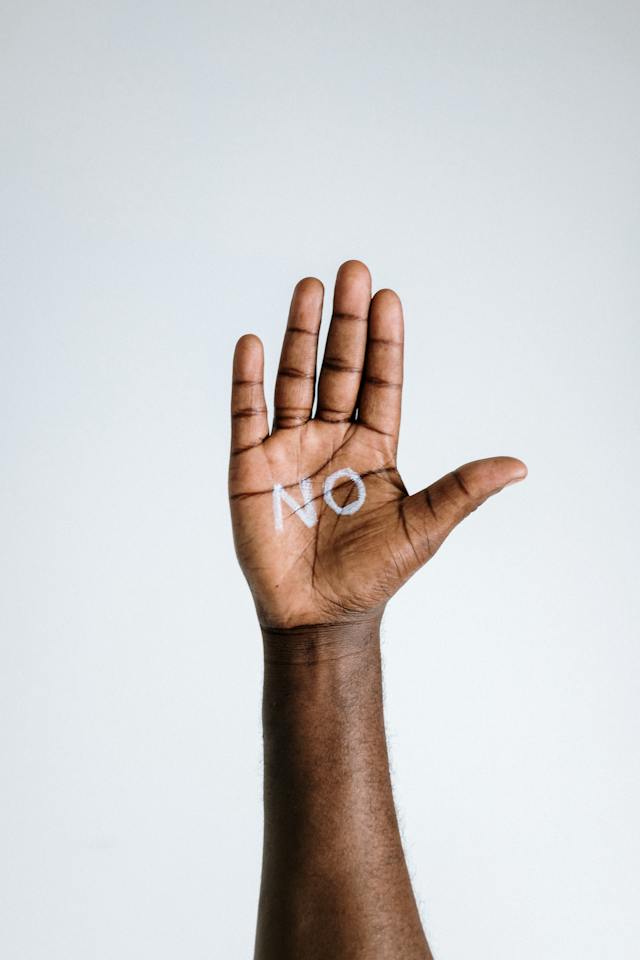 3 Things To Avoid When Getting Free Instagram Followers
Now, let's look at some of the top things you must avoid when growing your Instagram following. This ensures that you can steer clear of the mistakes that can derail your progress.
Don't Target the Wrong Audience
One hundred followers from your target audience may be more valuable than 1,000 or 10,000 untargeted ones. That's because your target audience has a higher chance of giving you the outcome you want. For example, let's say that you want to generate more sales. You're significantly more likely to get those from your target audience. Here are a few ideas for making sure you target the best audience for your Instagram account:
Post relevant content: Instagram users decide to follow accounts that release content they want to consume. Therefore, you need to post relevant content to your Instagram objectives. For example, if you're selling gym equipment, then it's a good idea to post content related to this niche.
Market research: Do market research to learn what type of content your target audience wants to see. You can use software like Instagram Insights or other research methods. Also, you should identify different sub-niches so you can improve your audience targeting.
Conversion rate: Monitor your conversion rate for different types of content. This includes the conversion rate for getting new followers, generating sales, and much more. A relatively high conversion rate suggests that you're targeting the right audience. There's a wide range of marketing software out there that you can use for measuring the conversion rate. Also, you should consider the AI-based features that can help give you a few suggestions. 
Don't Buy Instagram Followers
When wondering how to get more followers on Instagram, you need to avoid buying them. There are many growth services and followers tool packages that you can buy. However, this is against the terms and conditions at Instagram. It can get your account banned, or you will receive an Instagram shadowban. 
However, if you do decide to buy Instagram followers, you need to avoid vendors with a bad reputation. That's because they may send fake followers that add no value. Therefore, you need to buy real Instagram followers that can lead to things like sales and content engagement.
Avoid Copying Other Content Creators
Instagram doesn't need another copycat account that focuses on taking the hard work of other content creators. Instead, use the content ideas you find for inspiration. There are a large number of ways that you can make the content your own.
In fact, being unique on social media platforms like Instagram is the best approach. This ensures that you can carve out your corner of the platform where users return. After all, if you copy other users, your audience may notice and decide to follow the original content creator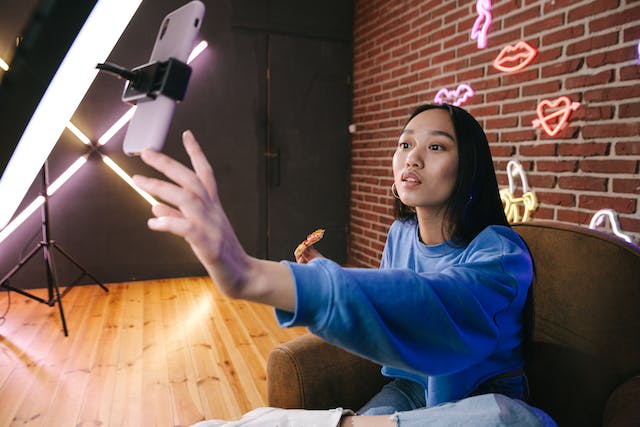 How To Get Free Followers On Instagram Final Thoughts
To conclude, there are enough strategies to chew on when wondering how to gain free Instagram followers. Therefore, you have a lot of tools at your disposal when growing your brand on Instagram.
Also, you'll find that the strategies are easy to implement for how to get free followers on Instagram. Some take a lot of time, and you must be patient to receive results. Wait until there's a snowball effect where other followers share your account through word of mouth. 
Are you looking for strategies to grow your Instagram account? Then, take advantage of the services provided here at Plixi. We provide a combination of an in-house algorithm and Instagram influencers to target specific audiences. So what are you waiting for? Start growing and gaining Instagram followers today.
The #1 Rated Instagram Growth Service
Plixi helps you get more Instagram followers, likes and comments (and a bunch of other stuff) 10x faster.
Start Growth