Are you wondering how to sell on Instagram? Then in this guide, you'll learn the top tricks and tips to help you increase conversion, gain market share, and get the best response from the Instagram community.
We'll also share a few strategies you can do for free so that you can make the most of a limited budget. It's perfect for new business owners and beginners that want to increase profitability by selling on Instagram.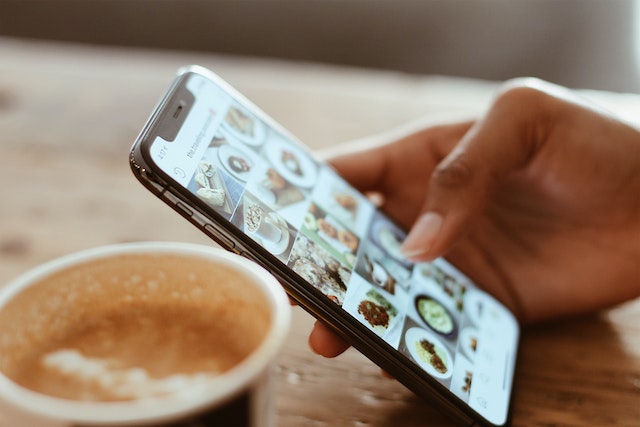 How To Sell Products On Instagram
Now, let's turn our attention to the top strategies for how to sell products on Instagram. These tips are a great idea for beginners who have never used selling on Instagram. Use a combination of these strategies to increase your odds of dominating the niche.
Picking The Right Niche
Make sure to select the right niche on Instagram to sell your products. For example, if you're selling fitness equipment, focus on Instagram users who have expressed an interest in working out. It's one of the basics of how to sell on Instagram that greatly increases the conversion rate.
You may have a better idea of your target market if you already sell through other marketing channels. Target the same group of people on Instagram, but be aware of how users like to consume content on Instagram.
Create An Instagram Shop
You can use the Instagram shop feature to create a digital storefront on the platform. Here's a list of things that an Instagram shop provides sellers:
Shop in Explore: You can get your products featured in the Explore searches. You'll need to use product tags and have good metrics to increase your chances of getting traffic from this feature.
Product tags: Add product tags for the items you want to sell. This increases searchability and helps users find your products.
Collections: Create a list of products that customers may find interesting. Therefore, you can increase the number of people who buy multiple products in a single transaction.
Product detail page: You get to set up a dedicated product page to showcase different aspects. This includes the price, features, photos, and more.
Ads with product tags: You can attach product tags to your ads, which may increase the sales you receive.
Overall, using the shop feature is a good idea if you plan on using Instagram to sell goods. That's because your competitors probably use these features, and you need to do the same to remain competitive.
Create Shoppable Posts
Learn how to sell on Instagram by creating shoppable posts where customers can checkout directly on the social media website. Hence, you don't need to transfer customers to your website in the pursuit of generating a sale.
Therefore, you can piggyback off the Instagram brand name, so users can trust your IG shop from the first time they arrive. In contrast, getting the conversion might be tighter if you push traffic to your website.
How To Sell On Instagram With Advertisements
Want to learn how to sell on Instagram with immediate sales? Then you should use the Instagram advertisements platform. Here you can pay for PPC ads to send traffic to your IG shop.
You'll need to target the right keywords and use the best product tags. Therefore, you can increase conversion, which is important for maximizing a limited budget. You can also hire a social media marketing agency to execute ads on your behalf. Their expertise helps increase conversion and target the right IG accounts.
Best Practices
Are you wondering how to sell on Instagram with the best results? Then you must follow the best practices in this section to increase your odds of dominating the marketplace. Don't make the same mistakes that countless other traders on Instagram have made before you.
Learn The Rules For Selling On Instagram
It's important to learn the rules before selling on Instagram. That's because by breaking the rules, your IG store may get shut down. You'll be undoing all the hard work you did up to that point.
Therefore, you should read the terms and conditions for selling on Instagram. Also, look at the IG store pages of the top competitors in your niche. Learning by example allows you to see how to implement ideas within the guidelines.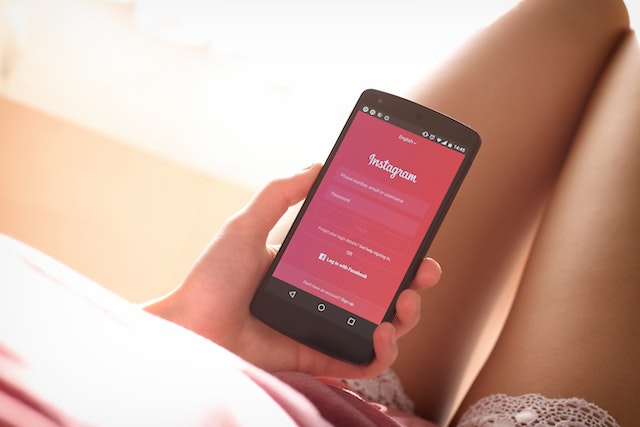 How To Sell On Instagram For Free
Are you wondering how to sell on Instagram for free? You don't need to tackle Instagram shopping with a missive budget when you can use strategies that cost nothing. The strategies in this section are a great idea for those sellers who don't have a big marketing budget.
How To Sell On IG With Different Content Types
Instagram supports different types of content for sellers. Therefore, you can take advantage of these content types to drive traffic to your IG product pages. It might take more time to drive traffic with content on a new account. However, get enough followers, and you'll receive a steady stream of free traffic.
Here are the top types of content you can use to sell on Instagram:
How To Sell With Referral Traffic
You can use Instagram as a means of generating referral traffic to your website. This is a good option for sellers who want more flexibility after learning how to sell on Instagram. For example, there are no rules and regulations you need to follow on your website other than the ones set by the law. Also, you have more tools to create the best shopping experience for users.
You can also do a mix of selling on Instagram directly and through your website. This provides the most flexibility for customers who wish to use the checkout experience that suits their needs. Make sure to monitor the analytics for both channels to figure out what's working best.
Furthermore, you can boost your Instagram referral traffic through the roof with user-generated content. This is where other Instagram users make an account about your brand on their account. They might do this if you make a payment or when your brand increases in popularity.
Learn Using Free Educational Content
To sell on Instagram for free, you can take advantage of the educational content on websites like YouTube. This ensures you don't have to spend money paying for a course or using social media marketing agencies.
Consuming educational content about selling on Instagram is also beneficial because you can better understand how the platform works. Therefore, in the future, you can outsource the work and keep an eye on progress better informed.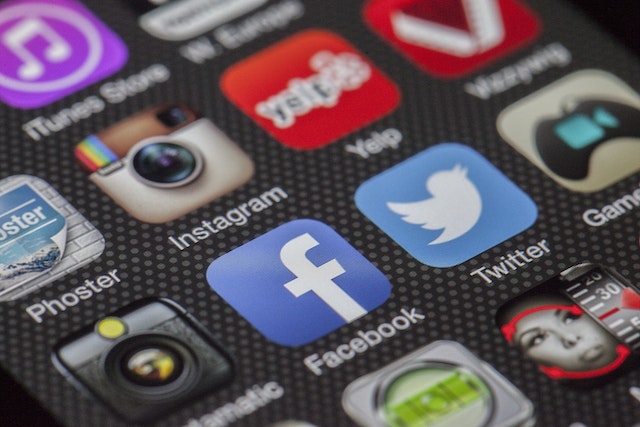 How To Sell On Instagram Without A Website
Are you wondering how to sell on Instagram without using a website? Instagram is an excellent social media channel for selling without a website. Once you learn how to sell on Instagram, you'll see many tools to increase your chances of success.
The tools for selling on Instagram include product pages, PPC advertisements, and an Instagram checkout system. Therefore, you can advertise products and get paid through Instagram. It means there's no need ever to have a website.
You may want to avoid having your website if you feel that it's too technical or you don't want the extra cost. Also, you can sell products on Instagram you may not want to be linked to your website. For example, when you are testing new products, you don't want to be associated with your brand.
Finally, you need to set up an Instagram business profile so you have access to a wide range of tools. This includes Instagram Insights, where you can monitor the traffic for each piece of content.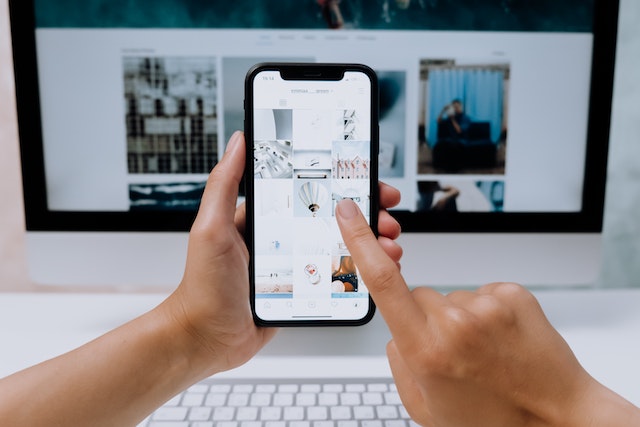 Top Things To Avoid When Selling on Instagram
It's essential to avoid using the wrong strategies when selling your products and services on Instagram. This will help you avoid the mistakes that other Instagram sellers have made and ruined their business.
How To Sell On Insta Without Buying Fake Followers
Are you tempted to buy followers on Instagram to increase the number of people seeing your products? Buying followers is not a bad thing when they are the right target audience and have active accounts.
However, if you buy fake followers, then there is no benefit to your business. That's because fake accounts don't buy products on Instagram. They simply click the follow button and never interact with any other aspect of the account.
Also, if you get caught buying fake followers on Instagram, you might get banned from the platform. This might undo all the hard work you have put into building your success on the platform thus far.
How To Sell Without Targeting The Wrong Audience
It's important to target the right target audience for the products you're selling. This ensures you receive a good conversion rate and make the most of incoming traffic to the product pages. However, if you target the wrong audience, your business may lack the sales it needs to stay afloat. Are you wondering how to sell on Instagram by targeting the optimal audience? Here are a few suggestions:
Spy on the competition: check out your competitors on Instagram to see what audience they are targeting. The most successful businesses may have already done extensive research that you can use. For example, look at the hashtags businesses use and the type of content in posts.
A/B split testing: use the power of A/B split testing to figure out what type of audience converts at a higher rate. Once you determine the best audience for your products, you can send more traffic to those Instagram users.
Market research: take the time to do market research to learn more about your audience. For example, you can read the comment section to hear their opinions and questions. This can help you set a better course for the type of content you must release to increase sales.
How To Sell On Instagram Without Sending The Wrong Message
Every post, Reel, and Story you spot on your Instagram account is an extension of your brand. Hence, you must not post content without a connection to your products since that may confuse potential buyers. It's one of the basics you must stick to when learning how to sell on Instagram.
Let's say you're selling gym equipment on your Instagram sales page. You should post content about gym equipment, whether that's how to lose weight, increase muscle mass, or improve diet. Staying on topic means you'll convert at a higher rate and reinforce your brand with each content release.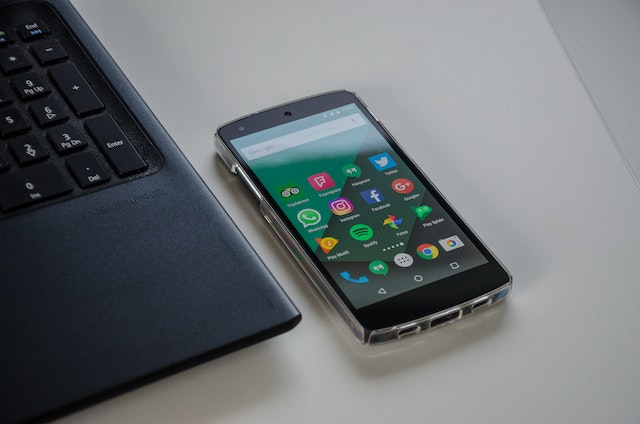 Selling on Instagram: Is It Really That Easy?
Discovering how to sell on Instagram is an easy process because you require no technical knowledge. Hence, new business owners can start without a big learning curve and generate sales shortly after creating an account.
Furthermore, Instagram offers several tools to help sellers. This includes a PPC program, product tagging, product sales pages, and a checkout process. Therefore, you should take advantage of every tool at your disposal to increase your odds of success.
Do you want to increase sales by growing your Instagram account? Then take advantage of the service here at Plixi. We will help you target the right audience through a combination of an in-house algorithm and an influencer network. So what are you waiting for? Start growing and gaining Instagram followers today.
The #1 Rated Instagram Growth Service
Plixi helps you get more Instagram followers, likes and comments (and a bunch of other stuff) 10x faster.
Start Growth