To achieve success for your online IG business, you need the matter of your IG handle, well, handled. So, what is an Instagram handle? It's just your username. You can safely use the two words interchangeably. Maybe you haven't found the best handle for your Instagram account. You need your Instagram username to be functional and creative. These things matter more than you think.
Why is an Instagram handle so important? Well, for the same reason that your name is important to you. It is typically one of the initial things that people discover about your personal or professional brand. Whether you like it or not, it impacts the first impressions that people have of your account. You have to think of something memorable if you want people to tell others about it. You want them to be able to find it, so it can't be too tricky to remember either. It's a lot to think about before you take the step to change it. We have all the tips you need to consider in this article. Keep reading for tips on making an IG handle, changing it, and things you should consider. Your social media experts at Plixi have got you covered!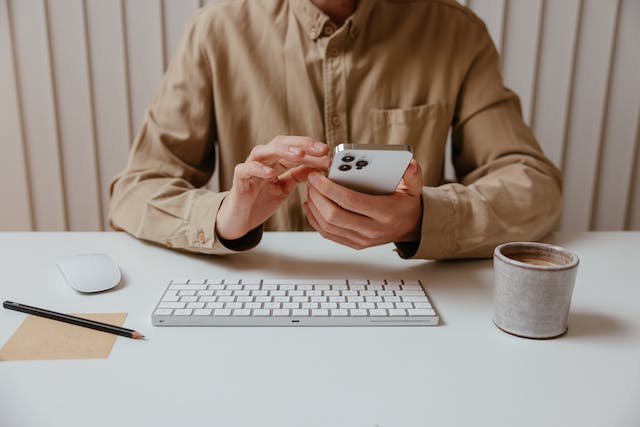 Do You Have Writer's Block? Try an Instagram Handle Generator
Coming up with a new name can be tricky. Not everyone gets the divine inspiration to name their brand. Some of us are stuck in our heads and need it to be absolutely perfect.
There are hundreds of millions of accounts on IG. Your creative Instagram username may be so good someone else uses it. If your brand is in a popular category, finding a username that isn't in use is hard. It may be available on other social media platforms but may be a challenge for you on IG. It's not the best use of your time. However, you can achieve your goal of having a new username. It can be unique to you, too. We can tell you what to do.
You Need a Username Generator
Choosing a nice username for Instagram may be mentally taxing when you have so many other concerns. Luckily, there is a program for everything. If you use an Instagram handle generator for Instagram, you can minimize that stress. Explore some of these username generators to spark some creativity. You can get some ideas rolling or have the generator decide for you.
Sometimes, you just need a little jumpstart for your name. This could be the one thing keeping you from starting your online business. You could be delaying serious progress because of the name game. That shouldn't happen when you have tools like these online. Here are a few tools to consider:
Path Social
Path Social is a trusted name in the IG profile growth arena. You can trust that you get a name no one else is using. Find one that is right for your brand and accomplishes your objectives for all social media platforms.
SpinXO
Answer some questions from this name generator. It may include your name, gender, interests your page caters to, and likes. With this information, they can create the ideal username for you. They come up with combinations of letters, numbers, and special characters where possible. Try asking the software to generate fresh names by hitting the "SPIN" button a few times. Feel free to keep trying to get it right.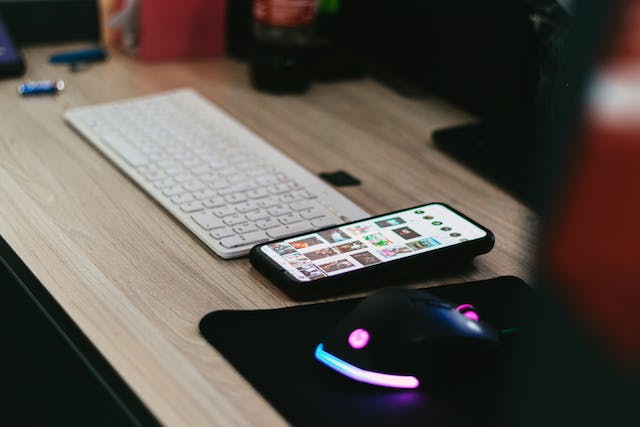 Use an Instagram Handle Checker To Make Sure the Username Is Free
Your brand is one-of-a-kind. Your Instagram username needs to be one of a kind, too. We're not just saying that, either. IG demands your uniqueness. Because of this, we recommend using an Instagram handle checker to check availability. Instausername.com is a good example of one.
Tools like these aren't easily outsmarted. They recognize when you've added a capital letter to try to differentiate your name, for example. Capital letters don't count in IG handles, so you won't mistakenly try to create a handle this way.
We know that IG allows you to alter the handle you link with your account. Nevertheless, making a good decision the first time around is always preferable. As soon as you set up the page, you can begin working on establishing your reputation. This one might turn out to be fantastic, or it could turn out to be terrible. Regardless, it sticks to your brand like glue.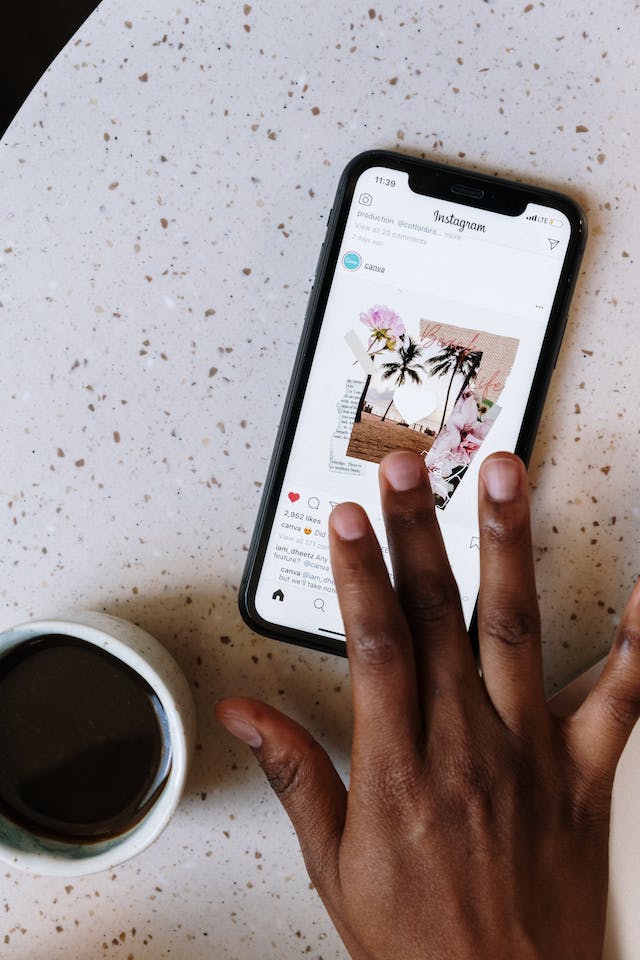 This Is How To Change Your Name on Instagram if You're Bored of Your Current One
What people call you is so important. This is especially true for your online IG brand. If you think you may need a rebrand of colors and themes, don't forget your name, too. There's a lot you can do wrong or right with a 30-character limit. If you follow the instructions in this blog post, you'll know how to change your name on Instagram:
Launch your Instagram app and sign in.
You need to access your profile. Do this by clicking the symbol in the bottom right corner of the mobile app.
The aim is to edit your profile, so click the "Edit Profile" button.
Your new Instagram handle goes into the "Username" field. If you've thought of the one you want, type it in here.
Finally, hit the "Submit" button.
While you've done all you need to, the process isn't done there. Note that Instagram steps in at this stage. They will have to perform an internal review of your Instagram username change. This is something you should be aware of. You have until the end of 14 days to revert it to what it was before someone else claims it.
Not because the process is easy means that you should go through it often. You've decided on a new handle for your account. We advise you to stick with that name moving forward. The people who follow you need some degree of certainty. They may get confused and unfollow if you change your name frequently. You don't want to lose your target audience because they only remember your previous username.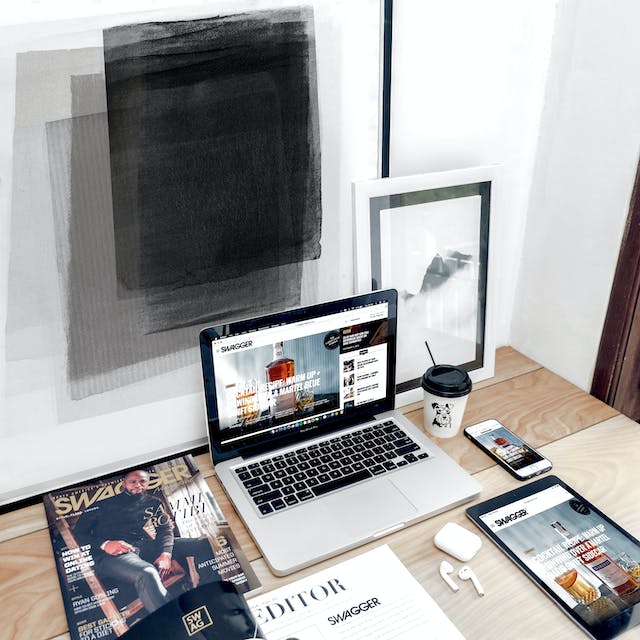 What To Do When Your Instagram Handle Ideas Are Taken
You've been toying with Instagram handle ideas for a while, but think you've hit the jackpot. It's bound for success and the kind of name people will remember. You try to change the name with the steps we've given above. Unfortunately, you find out that someone luckier than you already claimed it. Don't feel stuck. There is something you can do about it.
An Instagram Username Matters More With a Business Account
Good Instagram handle ideas are so hard to come by. Personal accounts are one thing, but a business name is much more serious. This is the name you'll put on business cards and other social platforms. It's the one you'll use in your business hashtags.
Ideally, you'll start to make money on Instagram. One day, you may want your business to have the legal protection of a trademark. If you come up with a name too close to an existing name, the authorities could block your application. Don't think your online boutique "FashionHova" is in the clear. We would also take a wild guess that "Starbuck" won't be an easy application either. We'd suggest you sort out your business name from now. Your Instagram handle is a good start. Use these tips to differentiate your name:
Include Your Location
The IG search engine brings all these names together as if they were right next to each other. In reality, your dream handle might be in use by a store or cafe on the other side of town. Better yet, it could be in another country. An easy fix for this is to add the location to the IG handle.
Did you know that there are two cafes in Paris called "La Favorite?" One cafe differentiates its IG name by adding "Saint-Paul" to the end. This is the name of the street they are on. Adding the location created an unambiguous IG handle. You could try this for your brand. Putting the location before the business name will likely render it completely unsearchable.
Add Extra Characters and Words
Special characters can appear to have no effect at all, but IG recognizes them. If a user's Instagram username has the words "the_," "my," or "official" in front of it, it sufficiently differentiates it. Capital letters don't matter, so waste time trying to toggle the name. In fact, active users may not go through all of that. It's like an email address in this way.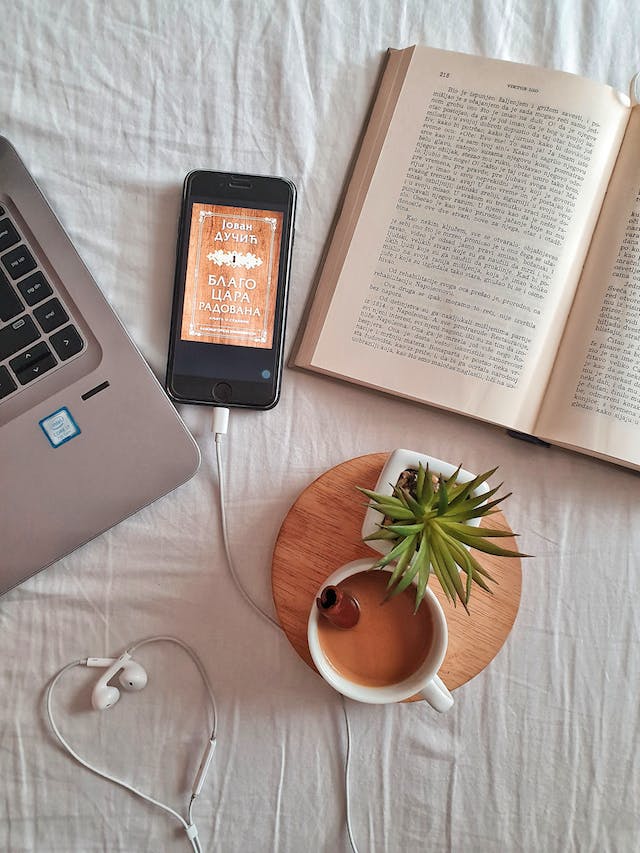 Read This if You're Considering Instagram Handle Stickers
Have you seen those Instagram handle stickers on store windows or cars? Do you find them easy to read when you're in passing? If you're in snail space in traffic, maybe you'll get a good look. But, it will be easier to read if the IG handle is phonetically easy to understand. We can give you some tips on that.
Give your followers' brains a break! Nobody wants to go to Instagram and mistake it for a dictionary. They certainly don't want that strain when reading just your handle. You don't want your page to feel like work, so the additional reading is not appreciated. We can explain why. Instagram ads aside, your best ad in the real work is word of mouth. Your name has to be easy to say, or else you'll miss out on a follower or even a sale.
What if a follower of your online boutique is in line at Starbucks? A stranger asks them where they got their shoes. Unfortunately, your follower is drawing blanks because your name is so technical. They want to say your handle to someone else but can't. They can recall your profile icon but not all the special characters. Sometimes, an overly creative name is to your detriment.
Your Instagram handle sticker needs to be easy to read in the same way. Don't go too crazy with the adornments and decorations. The aim is to keep your name in their mind, not all the extra stuff.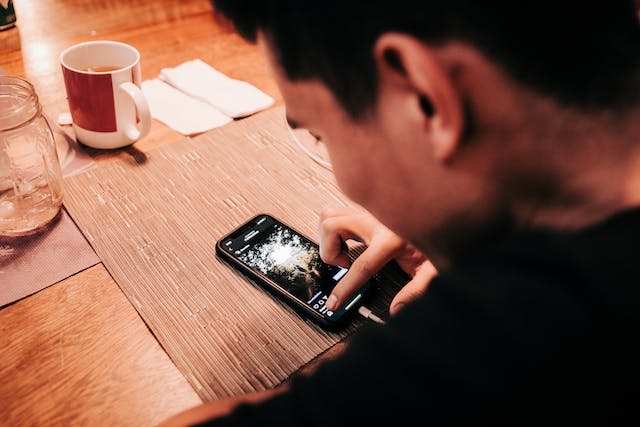 What Is an Instagram Handle Without a Steady Growth Plan?
Congrats on starting this brave new journey! Social media is the way forward, and Instagram, in particular, shows staying power. Your brand can exhibit that same staying power if you play your cards right.
You're taking a chance on yourself. You're investing time and effort into this craft and hoping for the best. Why not also take a chance on Plixi? Building a solid and lasting Instagram reputation takes a lot of work. A growing brand employs growth strategies to find what works for them, and we can help. Social media pages must adapt to the ever-evolving needs of the algorithms at play. It is a lot of labor, and we think a Plixi social media professional can help you advance more quickly. If you only stay with us, your brand will change significantly. We help our clients get fervent, active Instagram followers and raise their brand exposure.
With the help of our staff of skilled Instagram influencers and in-house AI targeting technology, Plixi's specialists enable exponential growth. What is an Instagram handle without a beautiful brand behind it? Look forward to long-term growth with us. Allow Plixi to increase your interaction and reach. Get more Instagram followers right now by using Plixi!
The #1 Rated Instagram Growth Service
Plixi helps you get more Instagram followers, likes and comments (and a bunch of other stuff) 10x faster.
Start Growth