People are becoming famous on Instagram right before our eyes! Maybe they posted the right reel at the ideal time. Perhaps they built a following over time. Either way, their destination is within reach. You can be Instagram famous, too. At Plixi, we can show you how!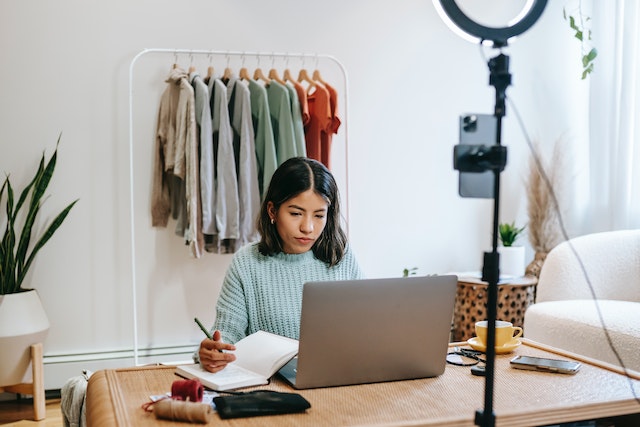 How To Get Famous on Instagram by Simply Talking
Want to be Instagram famous? Start talking. Comment, respond to stories, and speak up during Instagram Lives. This is part of how to get famous on Instagram. People have to know you exist.
Giving likes and comments to posts by other Instagram users brings attention to your name. This makes it more likely that other users will follow you on Instagram. They will consider you to be a member of the same group when they see you engage in similar content.
Commenting is a crucial part of your approach here. The more you remark on other people's posts, the greater the likelihood that other people will follow you back. We didn't say you should pick fights. IG still wants to be a safe place. Let's try to keep it that way.
Be sure that your comments are genuine. Demonstrate an interest in the content creator and their work that is not only superficial. Commenting on someone's hard just to plug your page is tacky. The Instagram user and their followers will see your remarks when you leave a comment on their photo. You should leave comments that are both meaningful and engaging. This is how you increase the number of people who follow you and choose to engage with your content.
How To Become Instagram Famous With Followers Who Are Actually Engaged
We don't want you to have a random viral moment. We want you to have a constant and steady stream of followers. Additionally, they need to engage with your content. IG responds to engagement with more opportunities for engagement. Read on for how to become Instagram famous in a way that counts.
1. Captions
What you need to do to become Instagram famous is write a clever caption for each of your photographs. IG is primarily for photos and video. Still, people read those captions if they're compelling enough. This needs forethought and planning. If you want to spur engagement, use calls to action. This could be an encouragement to like or comment based on the instructions.
2. Engagement
If someone wants to become popular on Instagram, they need to engage their audience. They do this by talking to them, asking them questions or reacting to the comments they leave. This stage is vital since it will show your audience that you are a genuine person worth following. Buttress this by using hashtags in your posts and tagging other users in your pictures. People gravitate to those with interesting personalities. Pretty pictures aren't enough.
3. Yes. TikTok, too.
Simply uploading pictures to an Instagram account is not sufficient. Do you want people to take notice of take an interest in your profile? Engage and interact with other social media sites like TikTok and Twitter. Do you want people fully engaged with your content? You need to spread your wings. There is a chance that you will have big success on another site.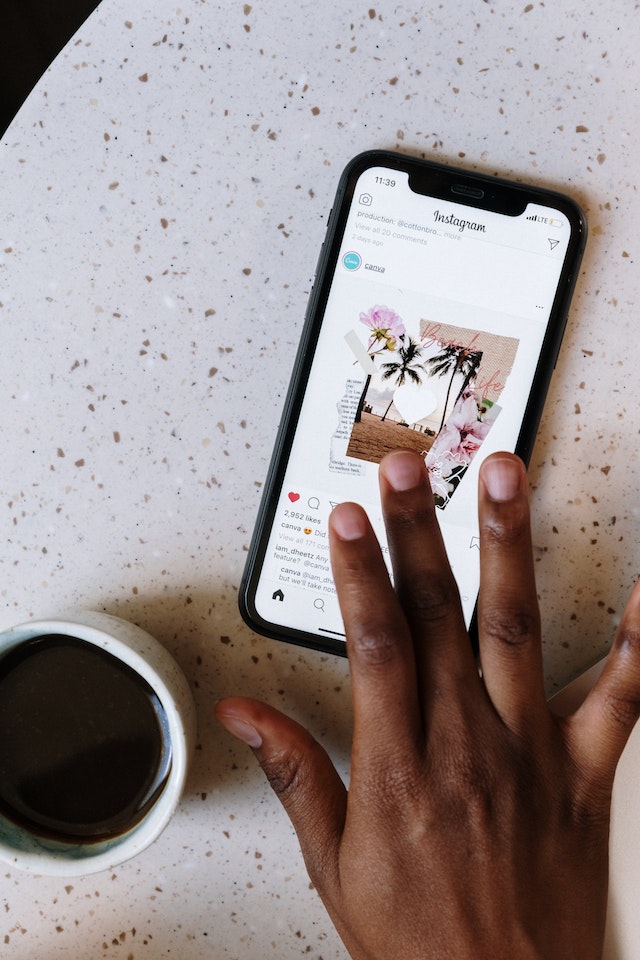 How To Get Verified on Instagram Without Being Famous
The verified checkmark used to be a mark of Instagram Famous people. Although you can now purchase Instagram verification, not everyone can use it. Before you can even purchase a certified badge, you must go through a few processes. Just a couple more actions will get your Instagram account verified. This is how to get verified on Instagram without being famous.
Go to the account settings page.
To purchase a blue checkmark next to your login, navigate to the "Accounts Centre" area and
Choose "Meta Verified." You can choose to have your Instagram or Facebook account Meta Verified. That is, if your profile satisfies the criteria for a premium subscription, that is.
For Meta to verify your identity, it will take about 48 hours. First, you must give Meta a picture of a government-issued ID. You can choose a payment method after entering your identity details.
The cost of using Meta Verify to verify on the Facebook or Instagram app is $14.99 per month. When you think about the advantages of Instagram verification, $14.99 is insignificant.
Both companies and influencers stand to gain significantly from being Instagram-verified. It elevates their online presence to a completely new level. Do not let this wave pass you by. You'll be able to set yourself apart in your industry. Quit stressing about blending in with the crowd. You already have a sizable fan base that may act as social evidence. The verification will put the finishing touches on proving your expertise on Instagram.
If you're serious about being famous on Instagram, a verification check mark is a good move for your account.
Famous Instagram Models Who May Inspire Your Content
Famous Instagram models know how to put together a good feed. They have all the poses down and likely will have the trendy clothes first. Some of these Instagram profiles have provided us with fashion, cosmetics, and beauty inspiration and hacks. We will be revealing several Instagram models to follow in today's post. This is because we understand how these profiles can help you become Instagram famous. They aren't necessarily the most famous. They simply have aspects that a young IG model can emulate.
Kendall Jenner: Educating us on angles, color theory, and great vacation spots is a full-time job. Her 293 million followers wait for updates on her latest ad campaign.
Gigi Hadid: She has 79 million people following her! Even after becoming a mother, she continues to snag modeling assignments left and right. She has a down-to-earth personality mixed in with a sharp fashion sense. The mix is something we can emulate.
Cara Delevingne: She has about 42 million followers. 2009 was the year she dropped out of school. Almost immediately afterward, she signed with the prestigious modeling agency Storm Management. Since then, she has gone on to feature in a plethora of box-office hits. She has been a spokesperson for prestigious fashion houses such as Moschino and Chanel. Don't mind the big names. She knows how to sprinkle funny reels and goofy filters now and then. We can say the mix bodes well with her followers.
Who Are the Most Famous Instagram Influencers
Famous Instagram influencers built up a credible reputation within a certain field. These people use this authority to engage with a sizable audience across a variety of social channels. They may "influence" the purchase of certain items. It's all part of being Instagram famous. These are the most famous accounts on Instagram:
Cristiano Ronaldo, a Portuguese athlete who plays football, has 601 million followers. Is it because of his modelesque looks? It could be because of the fine football skills. This number is a long way from the second-place spot.
Leo Messi is an athlete from Argentina who plays football. He has 483 million followers.
Selena Gomez is an American actor and artist who has amassed 427 million fans.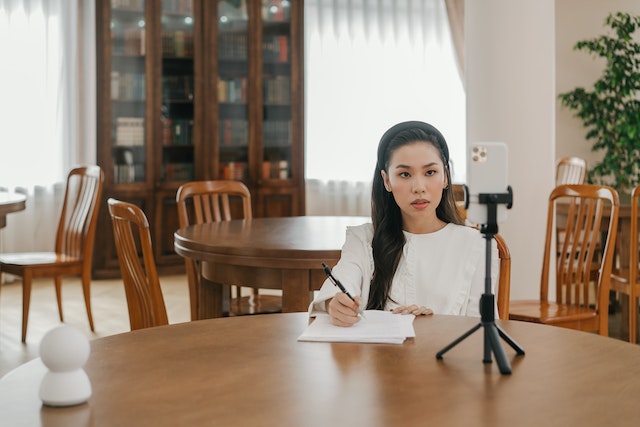 Become Instagram Famous With Famous Hashtags for Instagram
Are you ready to be Instagram Famous? You should get into the habit of using hashtags. If you're stumped, we have a list of famous hashtags for Instagram. You should never undervalue the significance of an Instagram hashtag. It is an essential component in broadening the scope of your Instagram presence. Ultimately, it contributes to the growth of your following. You can be famous on Instagram through your hashtags.
Let's talk about using popular hashtags that everyone uses. In this instance, IG would group your posts along with those of other users that publish content. Alternately, many companies generate specialized hashtags to generate interest. However, using a popular hashtag tactic could mean getting lost in a sea of posts. It could also expose you to fake followers.
According to Influencer Marketing Hub, the following are the 100 hashtags that are the most popular on Instagram:
#love
#instagood
#photooftheday
#fashion
#trending
#explorepage
#viral
#tbt
#like4like
#followme
The following is a list of the most popular fashion hashtags. You may use them on Instagram to increase your visibility on the network.
#ootd
#FashionBlogger
#WhatIWore
#CurrentlyWearing
#FashionBlog
#ShoppingAddict
#LookGoodFeelGood
#FashionAddict
#FashionStyle
#style
The use of hashtags on the site may help it reach an even larger target audience. There are more ways outside your Instagram bio and clever captions to demonstrate who you are. Start raising the visibility of your Instagram posts. Include hashtags in the captions of those posts on Instagram. Alternatively, you might use the comments section of these postings to provide hashtags.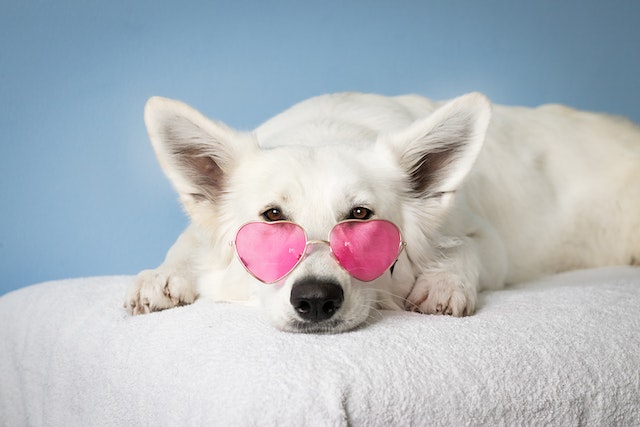 Does Your Dog Want To Be Famous on Social? Check Out These Famous Instagram Dogs
You might be a wallflower, but your dog is ready for the spotlight. Something about the lack of inhibitions and immunity to public scrutiny makes them perfect to be Instagram famous. The dog community is so inclusive. Pedigree dogs and rescue dogs are both loved on the platform. Famous Instagram dogs draw their own unique following. You can't just do anything, though. Here are our tips to get Mr Barks' career started.
Decide on the type of content.
When you first begin using Instagram, you will need to make choices regarding the content of your posts. Will there be a storyline? You will want to share images of your dog. But even the cutest dog will need a theme or marketing plan. Think about the things that make your dog happy and what it is that sets your dog apart from other dogs. Create a persona around that.

Does your dog like wearing clothes? Will you concentrate on creating staged portraits with various accessories and clothing? Or, will you shoot candid photographs of your dog acting naturally? It's up to you, but you have to have some consistency.
Try to do reels.
Instagram has recently begun to prioritize video content. "Reels" are brief, vertical video segments that are frequently accompanied by music. The more you watch, the more you see them. It's hard to fail at this one. Find a funny voiceover that's trending. Dog people tend to find dogs with human inner voices funny.
Don't jump to promotional content too quickly.
Keep your audience following behind for the long haul. Ensure that the vast majority of the information you offer is entertaining and interesting. Just a tiny portion of it should be promotional.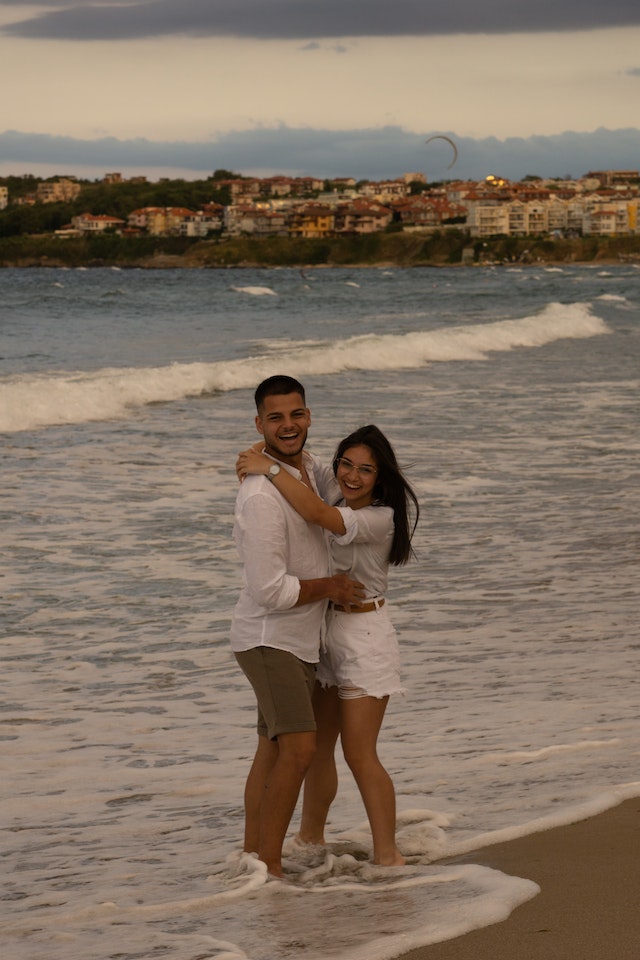 Famous Instagram Couples Can Have Joint Posts Now, Too!
It's such a peaceful feeling to know that you've found the person you want to share your life with. Why not take it a step further? Share this life with the rest of the world. Famous Instagram couples somehow manage to show perfectly curated lives and gorgeous presets. There's no shame if you want to monetize your love and become Instagram famous.
We have a quick tip for couples who wish to share their lives with potential followers. Instagram recently released a new feature that enables users to collaborate with other Instagram users. It's the collaboration feature.
Using the collaboration option on IG comes with several advantages. It frees you from the obligation of uploading posts nearly identical to those your partner will post. If the distinction is negligible and the caption general, make one post.
In addition to this, it automatically broadens the audience exposed to your material. It will now be in front of not only your followers but also the followers that your co-authors have. You can tap into your partner's followers.
Co-author posts and reels in your aesthetic Instagram feed with other users. It eliminates the need for anybody to produce material that is identical to what already exists on the platform. All people who contributed to the joint post will receive credit for it. It goes to everyone's engagement rate. This could be a great way for a partner to build their following from yours. You could include a personal brand statement for the couple.
The Experts at Plixi Will Help You Become Instagram Famous
Plixi offers advice to aspiring as well as established social media influencers. Do you find it difficult to differentiate yourself from the crowd? We have no doubt that you want to produce micro-brand collaborations and agreements. Being Instagram famous is within reach.
Do you struggle to gain more followers on your many social media platforms? Think about working together with an expert in the field. Utilizing Plixi may allow you to improve the effectiveness of the marketing methods you use on Instagram. Build up the number of users who are actively participating in your network's activities. Plixi gives you the ability to gain loyal fans who engage with your material.
Because of our in-house crew of specialists and the cutting-edge AI targeting skills that they possess, we can do this. As a consequence of this, consumers could anticipate both short-term and long-term expansion in the business. Let's start growing our audience and broadening our reach as soon as possible!
The #1 Rated Instagram Growth Service
Plixi helps you get more Instagram followers, likes and comments (and a bunch of other stuff) 10x faster.
Start Growth