We know your content is great. So great you may not want to share it for free anymore. You might wonder how to get brand deals and truly start earning. We can help you with that. You can benefit from an Instagram shop and shoppable posts, too.
Content creators with smaller audiences are micro and nano-influencers. There are several opportunities for them to land paid sponsorships and brand collaborations. If your Instagram reels are quality, why not? Stick with us for more about various actions you may take to secure business relationships in the creator economy. We've done this before. We know how to get a brand deal.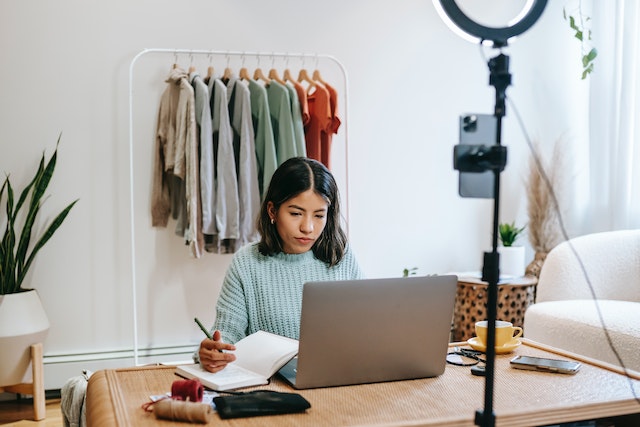 It's Worth Knowing How To Get Brand Deals With Any Size Following
Don't tap out of the game because you don't have millions of followers. There's a space for what you offer as well. Give your brand a chance by finding out how to get brand deals. Some celebrities only have followers because of some drama in the media. Look how easy it was for Selena, Hailey and Kylie to gain and lose followers. Some people follow to spy on drama. They aren't actively engaging with content. Those followers aren't engaged, so they don't affect the bottom line.
When a person has a small but highly engaged following within a certain field, they are a micro-influencer. This is why companies work with small-scale influencers like you:
You're Budget-friendly
Surprisingly no one multi-million dollar companies like to save money. The cost of working with micro-influencers is lower than that of working with big influencers. If small lifestyle influencers charge less for brand-sponsored content, several creators fit into a budget for content creation.

Brands can cooperate with as many micro-influencers all at once as possible. They can save money while still getting the outcomes they want. While this is the state of the creator marketplace, brands only come back because of the next reason.
Your Engaged Followers
You probably concentrate on a specialized audience or a narrow demographic. A targeted audience is likely to produce higher levels of engagement. With fewer followers, your rate of replying to comments can be higher. Brands like to see that you'll answer information about products in the comments.
Having credibility
Most of the time, micro-influencers provide authentic material. Their audience would trust and relate to it. Because of this, it is not surprising that many different brands now opt to collaborate with them.
How To Get Brand Deals as an Influencer: Influencer Marketing Platforms
So, you want to know how to get brand deals as an influencer. Instead of reaching out to them, how about you meet them halfway? Join an influencer marketing platform. By becoming a member of an influencer marketing network, you raise your profile in the eyes of companies. Thus, you can increase the amount of money you make from your influence. These platforms make it simple for companies to find, choose, and keep tabs on certain influencers.
Here are some platforms you could consider:
Activate
Activate sees a lot of use from content creators and social media influencers. It's good for those who want more say in the campaigns and brands they collaborate on.

Creators get the opportunity to browse through partnership possibilities placed on the platform. They can negotiate their prices and submit partnership proposals. Additionally, influencers may sort campaigns depending on the remuneration offered.
Grin
Grin offers a comprehensive suite of influencer marketing solutions. They facilitate the identification and relationship management of potential partners. In addition to this, Grin provides additional digital marketing tools. They'll assist with areas like public relations and affiliate marketing.
Mavrck
Mavrck is a platform for influencer marketing that brings together companies and creators. (and vice versa) for collaborative marketing campaigns and marketing endeavors. The maker community will find its influencer index very useful.

Creators can create a profile on the site and make their accounts searchable. They do this through the influencers index. After that, companies may make direct contact with the content producers they wish to collaborate with.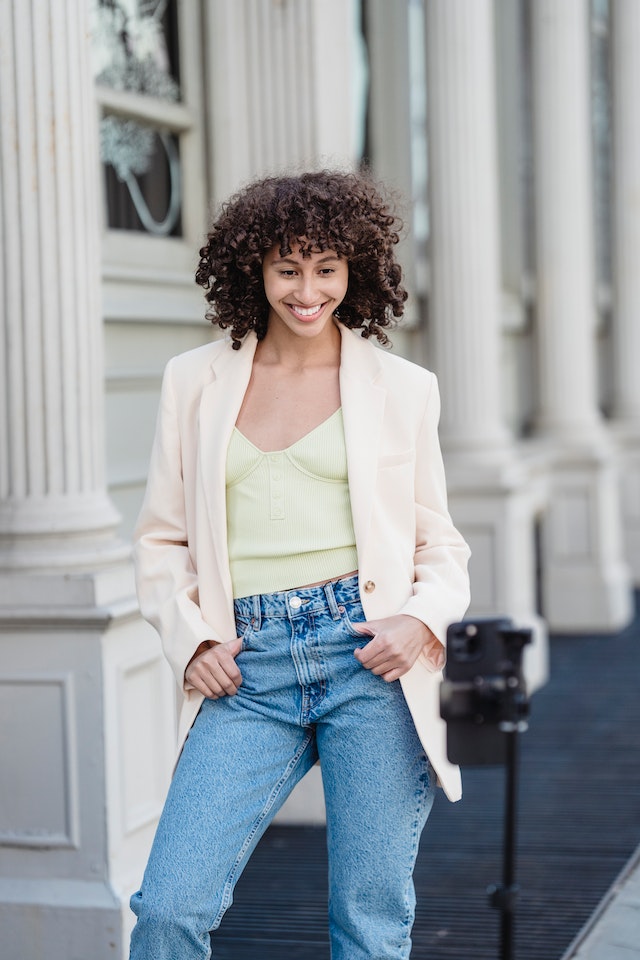 How To Make Money on Instagram? Instagram Affiliate Marketing
Do you want to know how to make money on Instagram? This is a different spin on how to get brand deals. Do what you're already doing through Instagram affiliate marketing. This is a way for creators to receive cash in the form of a commission. They get this by advertising a good or service sold by another retailer. This is through the use of an affiliate link. The merchant or advertiser pays the affiliate partner. The affiliate partner, in turn, receives payment as a reward for providing a certain outcome to the merchant. This differs from Instagram influencer marketing.
Look in the comment section of your posts. Do you often get asked where you get your stuff from? Do you tag the brands? Have you already cultivated a sizable audience who value your product recommendations? Then sign up to become an Instagram affiliate. Begin marketing efforts for companies that you now purchase. You're already doing a lot of the work.
Because of its many advantages, affiliate marketing has become increasingly popular among brands. These benefits include the fact that it is cost-effective and that it allows a brand to reach a targeted audience quickly. It capitalizes on the trust that has been gained by the affiliate partner.
In most cases, someone has to buy something for you to benefit. On the other hand, several affiliate marketing models allow you to earn compensation for generating leads alone. Consumers may join up for a free trial or click on a link that takes them to a website. The affiliate partner may also reap benefits. Businesses have their way of checking whether you led someone to their page. Think of brands you already buy. There might be an affiliate program available.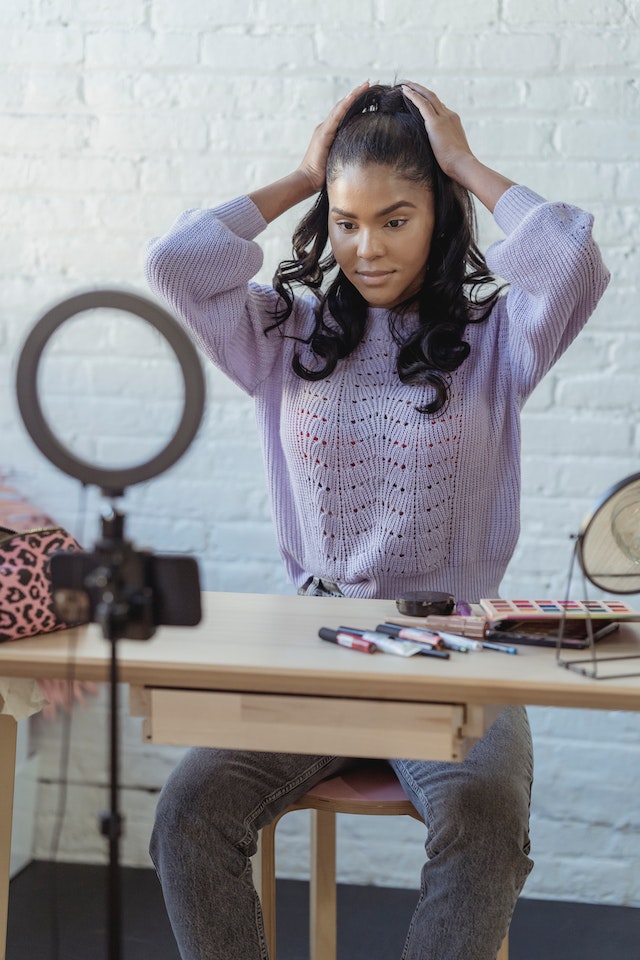 How To Get Brand Deals as a Small Influencer: Yes. You Can Do It, Too!
Businesses have begun to capitalize on the potential offered by micro-influencing. That's right. While you've been trying to increase your follower count, brands realized your existence. These days, a large number of micro-influencers are getting partnerships with prominent companies. They're not getting pennies, either. They are raking in enormous profits as a result. Do you want to know how to get brand deals as a small influencer? We'll let you know.
Slide in the DMs: Some influencers will approach firms for cooperation by direct messaging (DM). These are usually unsolicited attempts. These DMs might get lost in the sea of other DMs so that you could have a one-in-a-million shot.
Tag Them: One tactic may be to talk about the brands whose items you like and then tag them. This could be in Instagram or story posts. Some brands are enough to thank you for the tag. Use the opportunity to make a proper PR contact.
The Strategy of the Media Kit: A media kit is a document that includes basic information about an influencer's account. It shares engagement metrics, prior work, and contact information. Many influencers prepare a media kit and attach it to their pitch. Maintain the most recent version of this text by making regular additions of new measurements and partnerships.

You can submit your media kit directly to the companies whose products you wish to promote. Send them an email or start a direct conversation with them on Instagram. One tip is to track out an influencer marketing contact at a company.
These days, companies are putting a lot of money into marketing through micro-influencers. Join the influencer bandwagon, and you'll soon be scoring brand agreements of your own.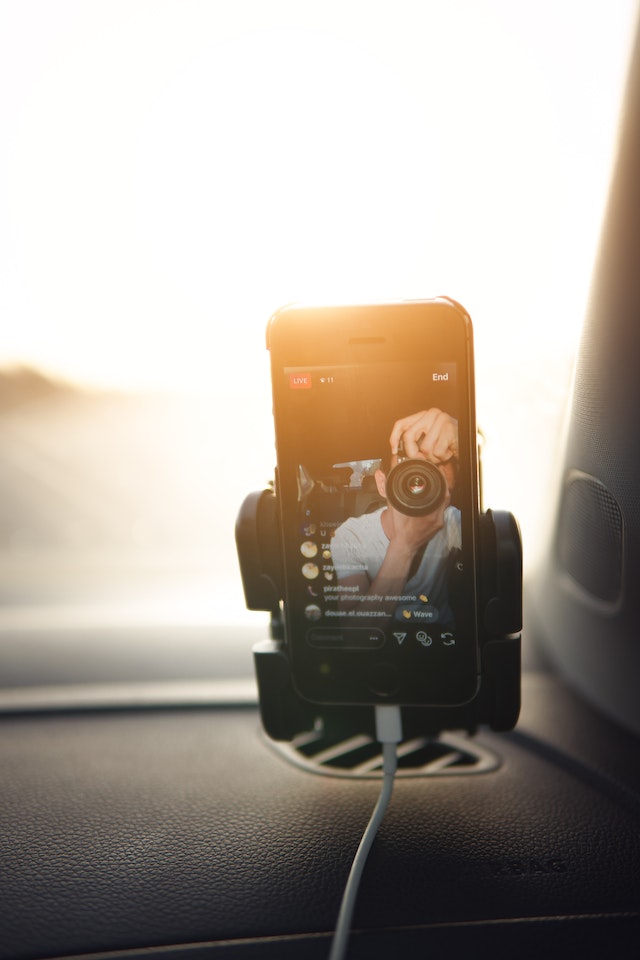 How To Start Getting Brand Deals Depending on Your Effort Level
Whether you think it's luck or genuine effort, there are different ways to get it done. You want to know how to get brand deals on Instagram. You first have to know your effort level. There are small things you could do. There are more involved things you could do. This is how to start getting brand deals:
Level 1: Put contact info in your bio. Your bio should show that you are open to collaborating with other people. Some influencers experience the horror of finding unanswered DMs from years before. These DMs could be collaboration offers.
Level 2: Give them a freebie. You can get your first paid article by making a free collaborative post first. Make sure it's good! Let them know that if they collaborate with you, your quality of content will be top-notch.
Level 3: Put a presentation together. You gain extra credit if you put together a media kit that you can send out to brand managers. This is a quick way for them to know about your credibility. A cold DM may get lost, but a full document with questions they may anticipate will go a long way.
Here's an excellent example of the body of a media kit email:
"I genuinely admire your company. Your values align with mine, and your product quality has never wavered. I'm a consumer who has used your product for a very long time. I'd love the opportunity to create specialized sponsored content about your brand or product. I would much appreciate it if you could send me a sample of your new product. It would be a great way for my fellow skincare aficionado followers to get a review. I look forward to hearing from you!"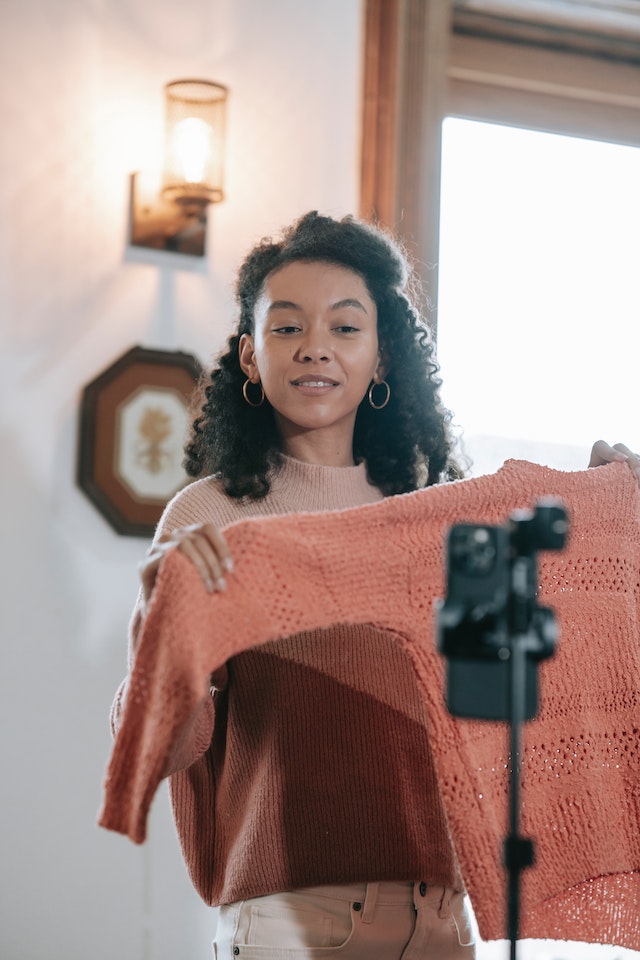 How To Get Brand Deals: Practice These Good Influencer Habits
If you're serious about monetizing content, you want to know how to get brand deals. There are some actions you can do to improve your odds of building your following. The following helps in landing partnerships with companies. The following are the two big cannons to help you get started in the correct direction.
Hone In on One Type of Content
Establishing a specific area of expertise is essential to developing a personal brand. What category of content do you want people to associate with you? Even if pages seem to be eclectic, they primarily fall into one niche.
They can fall under the broad topic of "lifestyle" or a narrow one like "fitness." Zero in on a single subfield in which you already excel or in which you have an interest. It's only natural to derail a bit to come off as more personable. However, the primary focus should be on your brand category to reach your ideal target audience.
If you have attracted many men using gym thirst traps, it will be hard to collaborate with a makeup brand. Men likely won't use your Sephora discount code as much as users who followed you for makeup tips.
Be Consistent, Even When It Hurts
The algorithm loves consistency. If you have a lot of material and post on Instagram frequently, the audience may see you're active. This may increase the possibility of them following your account.
In the world of brands, having evidence of consistency is also a good sign. They will know that you are online enough to answer questions about the brand in the comments and DMs.
How To Get Brand Deals In the Long Term
There are so many opportunities that don't look like it at first. As an entrepreneur, sometimes you have to be in it for the long haul. This is how to get brand deals on Instagram in a different way than you're used to.
Incorporate User-Generated Content
Content creation is fun, of course. But it's also time-consuming. Encouraging user-generated content so your clients do the task, saves you time and inspires sales. The material provided by users of a social media platform is a valuable asset for increasing sales on that platform. If your first customers are friends and family, that's great. They could send in reviews. You just have to share them with your followers. We encourage you to share them in your story and save them to your Instagram highlights.
Give potential customers a customized popular hashtag to use, too. You should never utilize someone else's content without first obtaining permission. When brands see that you have a devoted following, they may want to work with you.
Collaborate With Other Influencers
No one is an island. What you may not be great at, someone else might be stellar at. Broaden your reach and strengthen your reputation. You should consider collaborating with social media influencers operating in your specialized field. They don't have to make the same product you do. It's fine if they just complement each other. This increases the number of sales leads and completed transactions.
Discover some new people to connect with on social media. This may be daunting, but it can be so rewarding, too. Your business will see new audiences that are willing to engage with your brand. If they already work with brands, you'll be on the radar. Ask for a referral!
Plixi Can Help You Expand To Get Those Deals
Businesses are increasingly using influencer marketing. They have a growing understanding of its great potential on a variety of levels. You can collaborate with brands regardless of your following size. With the excellent engagement tips that Plixi shares, you'll be all set. Ask us how to get brand deals.
Plixi has tips for both upcoming and seasoned influencers. From captions for businesses, to key hashtag use, we can help! Do you need to know what to do to stand out? We're sure you want to start producing brand collaborations and agreements.
Do you have trouble getting more followers on social media? Consider collaborating with an experienced specialist. You may increase the efficiency of your Instagram marketing strategies by using Plixi. Increase the number of users who are actively engaging with your network. Plixi can attract devoted followers who interact with your content.
We can do this because of our in-house staff of experts and their state-of-the-art AI targeting skills. Customers may expect growth that is both short-term and long-term as a result of this. Let's start expanding and gaining more followers right away!
The #1 Rated Instagram Growth Service
Plixi helps you get more Instagram followers, likes and comments (and a bunch of other stuff) 10x faster.
Start Growth