Artificial intelligence has always been here. We used it to send us simple reminders. It powered our cars. Hey, it eavesdropped on us, too, and gave us answers before we even googled. Some of your favorite tools from the Google Play Store are AI-powered. We were fine with it for the most part. Now, AI is getting a little weird. Hearing Michael Jackson cover Ice Spice's Munch was hard, making us wonder if technology was going too far. But instead of getting too serious, let's distract ourselves with the latest Instagram AI Trend.
They've taken your timeline by storm, too, haven't they? They're definitely intriguing and may not be that harmful, right? In this article, we will discuss all the ways you can hop on the AI Instagram trend. Get ready to optimize your photo and video content.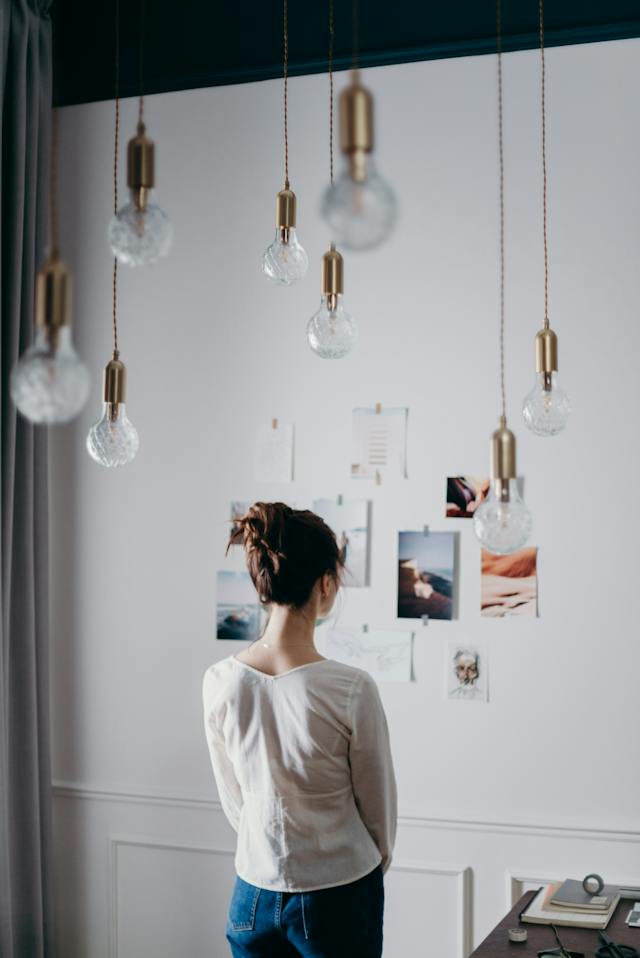 These Are Some Ways Creators Do the Instagram AI Photo Trend
The Instagram AI photo trend may take different forms each time it appears on your timeline. At some point, you'll use it, even if it that way has yet to be invented. Still, there are existing ways that you still need to investigate. You want to take advantage of possible ways to go viral while you try to be an influencer.
Here are some fascinating new AI trends on Instagram and their potential on this extraordinary social network.
AI-Generated Captions
If words were never your strong suit, consider getting help for your captions. On Instagram, AI-generated captions are trending among creators. They are ideal for those who wish to reduce the amount of time and effort spent composing interesting captions. How do they do this? It's pretty interesting. AI systems examine the subject matter of an image in question. The tool will analyze your voices and generate captions per their findings.
Use this tool to save time. Give added information about the photos or clarify some ambiguities. Feel free to tweak it if it doesn't quite match your voice. If you don't typically post with captions, it may be difficult to gauge it.
Video Editing
Have you heard of AI for video editing? It is becoming increasingly popular on IG. AI-driven editing tools impact how users make and share their beautiful feature films on the platform. This is the kind of fascinating technology that uses AI algorithms to assess and improve the quality of videos automatically. This includes altering colors and steady, unsteady recordings, both phenomena common for novices. Some AI tools will even propose cuts for our videos you didn't think of.
You don't have to be a professional videographer to produce content like one. These technologies also provide templates to give the illusion, though. Now, you can make your videos seem like professionals made them with little to no work.
The use of AI-powered video editing has gained popularity since more creators have jumped on the Instagram reels trend. AI gives your content a fighting chance in the stiff competition.
Influencer Marketing Platform
Another development involving artificial intelligence on Instagram is influencer marketing. The aim is to use artificial intelligence algorithms to pair companies with high-potential influencers. Leading companies frequently utilize influencer marketing platforms powered by artificial intelligence. Industries use them to locate relevant influencers for their brand partnerships. The sophisticated technology takes into account several factors. This includes the demographics of the audience, as well as the engagement level of such influencers.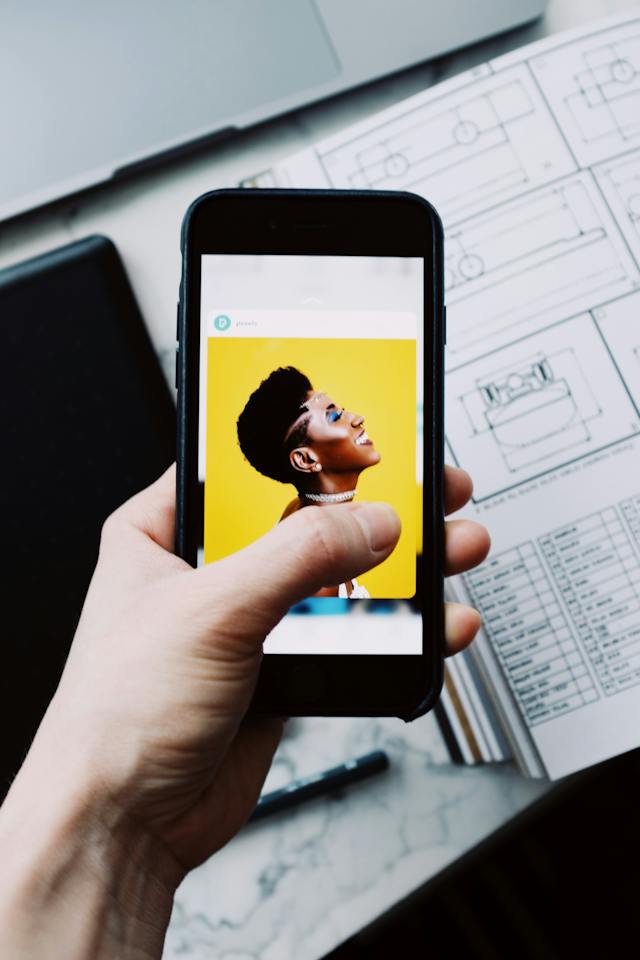 Are You Skeptical About the AI Art Instagram Trend?
Back in the day, we posted our blurry, pixelated pictures without judgment. As our camera phones and webcams enhanced, our IG submissions also improved. Filters did alter our photos, but they still looked like us. These days, however, the AI art Instagram trend presents versions of us we couldn't imagine.
Instagram feeds everywhere these days can't escape these digitized portraits. Whether you've wanted to or not, you've seen the fascinating selfies created by artificial intelligence. Sometimes, they are beautiful, and sometimes they miss the mark completely. Either way, they spark your curiosity. Have you ever wondered how you could get involved in the growing field of AI art? You may be concerned about giving new, unfamiliar apps your photos. You wouldn't be the only one.
The more trusting among us have turned to utilizing artificial intelligence editing tools. You've seen the results. IG users make themselves into what we would consider to be magical beings. People you know to look normal now appear to have whimsical features. It enraptured everyone. Over half a million users on Instagram were using the hashtag #Lensa in only the first week it dropped. That number only continued to rise as it got more popular.
Still, some people have their reservations. Some IG users worry about how the app is making use of their data. These apps haven't been around as long as Instagram and Facebook. These days, people are a lot more skeptical about what happens with their image.
Lensa may claim that it only uses photographs to add a variety of styled filters or effects to them. Still, they save personal information for a period not mentioned in the privacy policy.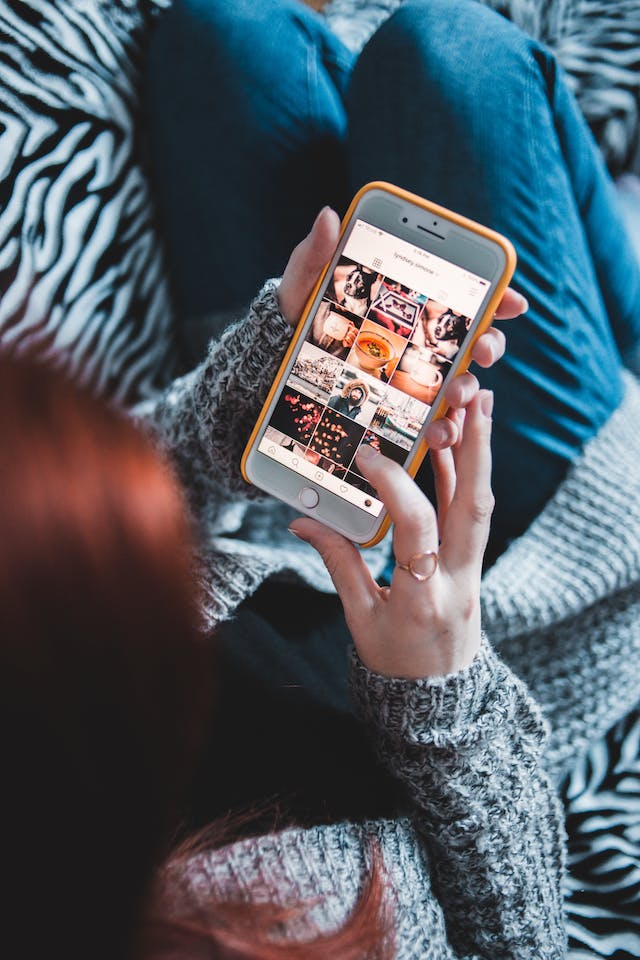 This Is How To Do the AI Trend on Instagram With Lensa
The Lensa AI photo trend needs no introduction. You've seen the evidence all over your Instagram timelines. The results either creep you out or intrigue you. Regardless, you're here now and want to know how to do the AI trend on Instagram. You're in the right place. 
First, open your newly downloaded Lensa app.
Next, the app will need you to post 10–20 photos of yourself. Diversify your poses and show various facial emotions.
Choose the gender that you align with. Lensa needs to know this when it applies editing techniques to the photos. After uploading, click the "Generate" button.
You can also select "Notify me when it's done" since the app may need some time to generate the results. When Lensa notifies you that the task is complete, restart the application.
Make your way to the "Photos" page and then choose the "Magic Avatars" option. You can save individual pictures within this avatar pack to the camera roll or photo library of your phone.
Now, you're free to upload the portrait photos to Instagram and show everyone that you joined the AI Instagram trend.
Like a good Instagram influencer, make sure you include your #Lensa to be part of the Instagram AI conversation!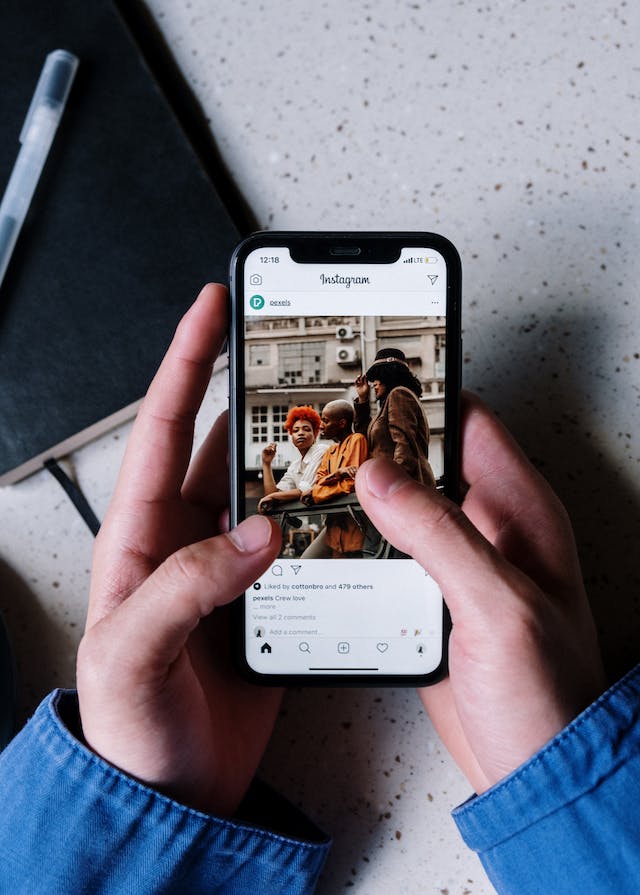 What's the Cost for This AI Portrait Trend?
This isn't just a filter you can find on Instagram or TikTok. Sophisticated image generators like these come at a price. How much will tapping into this AI portrait trend cost you? While users can first download the app for free, they have to upgrade to a premium membership. Only then can they enjoy the magic avatar capability that the Lensa AI offers. At the moment, the price of an unlimited Lensa AI membership is $39.99 annually.
Don't let the price deter you if you're interested. This fascinating artificial intelligence app provides a free trial period of one week. Use this time to evaluate its features. Then, you can shell out the funds. This means you can participate in the AI trend on Instagram for free. However, you want to avoid being automatically charged for the membership costs after the free trial elapses. You must remember to unsubscribe from the service. This is unless, of course, you like the service and want to keep using it. Of course, this is up to you when considering the overall vision for your IG brand.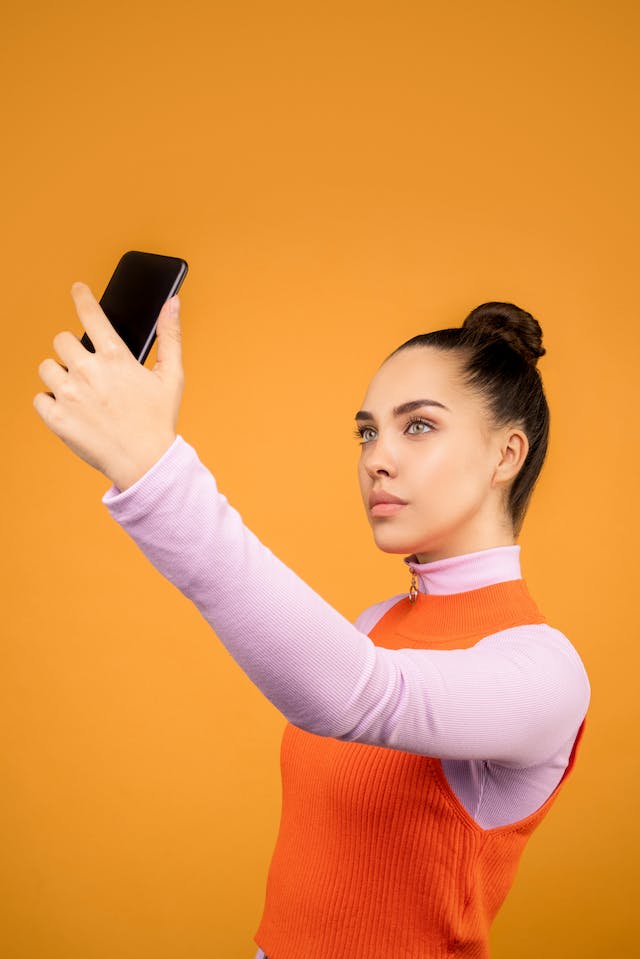 This Is One Way To Hop on the New AI Trend on Instagram
You may not care to see what the fairy or space version of yourself looks like. You like your non-elfen features and want to maintain your page's flow. That's fine. Fully immersive AI technology may not be for you. Editing may be how you have a little AI fun if you want to participate in the new AI trend on Instagram.
How This AI Instagram Trend Works
Those apps that dramatically change your IG aesthetic are everywhere, it seems. At least they get all the viral headlines and hashtags. Did you know there are lesser-known quiet Instagram AI trends that edit or improve your photo for the better? They're not as obvious, but they make a big impact on the creators that need them.
Whether the photos are for your page or your professional one, you want to put out your very best. IG's built-in editing platform doesn't give you the effect that an editing AI trend on Instagram would.
Features of AI Photo Editing Tools
You might be wondering if there are any tools in AI editing that you can use. Well, the possibilities are endless. You're bound to find something. Consider these potential features:
Simply selecting your subject and clicking one button separates it from the backdrop.
Enhancing overall looks and facial features.
Recoloring vintage monochrome pictures, where necessary.
You may manually alter your photo by selecting or covering the topic of the photo.
Eliminating wrinkles, enhancing eye brightness, and making many other small or big adjustments.
Increasing the size of photographs without losing quality in their overall sharpness.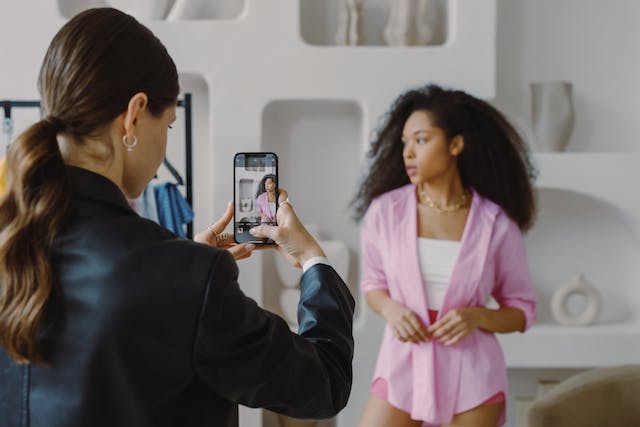 You Need More Than an Instagram AI Trend
Establishing a good reputation on Instagram requires a lot of effort in the beginning stages. A developing brand must continuously test out new growth tactics to see what works.  Social media platforms are always changing, and they have to keep up with the emerging markets. If it sounds like a lot of work, it is. A social media expert from Plixi, in our opinion, can accelerate your progress. Just stick with us, and your brand will drastically transform. We assist clients in increasing brand awareness and obtaining passionate, engaged Instagram followers. Simply follow our guidelines.
Plixi's experts make exponential development possible with our proprietary AI targeting technology and team of expert Instagram influencers.  After you gain fame from an Instagram AI trend, don't merely accept gains that are temporary. With us, anticipate long-term growth. Let Plixi expand your reach and engagement. Use Plixi to grow your Instagram followers right now!
The #1 Rated Instagram Growth Service
Plixi helps you get more Instagram followers, likes and comments (and a bunch of other stuff) 10x faster.
Start Growth