War is devastating. They cause huge losses, and in the end, there are no winners. In our lifetime, we've seen so much war. Kim vs. Taylor, Selena vs. Hailey, Nicki vs. Cardi, and Trump against just about everyone is a few. The battle that will effectively break families apart is TikTok vs. Instagram. We're not being dramatic, either. Your family watches you do the viral TikTok dances and long for the days when you just made Instagram photos.
Before you make this a generation debate, read this article. Depending on your needs, you could fall on either side of the coin. Are you a business person looking to have a strong online presence? Are you an aspiring influencer? Maybe you just want to use one app and limit your screen time. With all these options, it can be overwhelming. Let Plixi help you elucidate the darkness.
TikTok vs. Instagram Reels: Are They Really That Different?
Are you one of those people who don't care for the TikTok vs. Instagram reels debate? Do you think they are more or less the same? Well, you may have a point. There is a reason people use the same content across platforms.
Instagram Reels and TikToks have so many similar features and capabilities. The two platforms are sometimes interchangeable regarding the video material shared on them. While content may not perform the same across platforms, this is why people think they are so similar:
Filters: It doesn't matter if people try to come off as more authentic on TikTok. They can still slap a filter over their heart-to-heart video. Aesthetics are important in both apps. Your videos will appear more engaging thanks to visual effects and filters. You'll have the ability to stamp your signature on whatever you share.
The short videos, of course: Reels and TikTok are fantastic platforms for uploading spontaneously created, lighthearted videos. Or, you could upload highly edited and planned videos. People still try to clickbait in the first few seconds of a video. They also get to react to other videos.
Access to a collection of sounds: Users may effortlessly add sound effects, music, and audio samples to any given piece of content. The audio itself may be the same across platforms. If a sound is going viral on TikTok, brace yourself. You may go mad hearing this on Instagram a few weeks later.
You can go live: Where can't you go live at this point? If you want to interact with followers in real time, you can live stream on either app.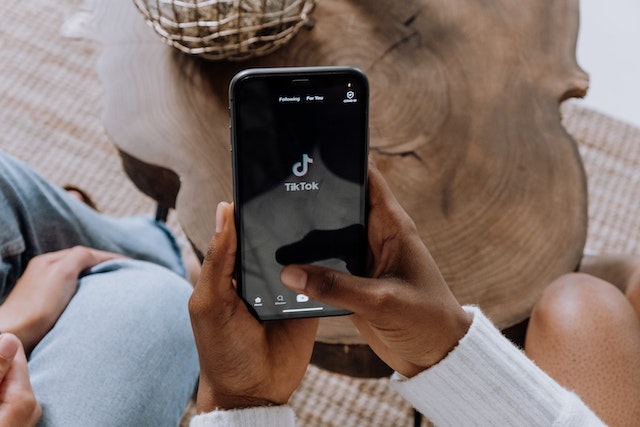 Instagram vs. TikTok for Business: How Can You Cash Out?
The choice between Instagram and TikTok for business could determine whether you will retire. Needless to say, it's an important decision. Unfortunately, it's not as simple as choosing TikTok vs. Instagram. Your target market and product will determine the direction in which the pendulum swings.
These highly effective marketing apps are being used by businesses already. They've been effective in expanding their presence on the platforms. You've heard of Instagram influencer marketing. Well, TikTok is influencer-friendly, too.
TikTok and Instagram are both popular platforms to use if you want to try to get into your target market. Just form collaborations with people who have influence there. That may be easier said than done, but it's possible. Younger generations know about influencer marketing. The accounts that they follow may have a significant amount of weight on the decisions that they make. We're not saying they are impressionable, but they are.
You can cut your content creation down in half. Both platforms allow companies to publish content created outside of the platform. Creating a video and then uploading it to any of these sites is a considerably less difficult process.
Having a presence on both platforms is not going to hurt you in any way. You can see for yourself which platform is better. Then, adapt for each channel accordingly. Take every feasible measure to expand its reach. After that, you'll be able to analyze which content functions better on certain platforms.
TikTok vs. Instagram Analytics Will Help You Maximize Your Reach
The statistics provided by TikTok and Instagram are so important. They assist marketing companies in locating and attracting suitable target groups. You can make better budgetary choices. It may assist you in finding sentiments inside hashtags, comments, and videos. Your brand will benefit from data-backed app insights. Give marketing initiatives a significant boost. In the TikTok vs. Instagram analytics debate, you must focus on a few pillars. Make sure your analytics help you do the following:
Get to know your target demographic: It is of the utmost importance to know your ideal user base. This is how to build the appropriate marketing strategy. Engagement metrics should inform you of the qualities of the people that make up your target audience. Where are they from? How old are they? Are they male or female? You can produce advertisements that are more successful as a result of this.
Investing in marketing should take precedence: Analytics will take the guesswork. Create your budget based on the results. TikTok and Instagram can provide you with social analytics that can inform you how to use organic and sponsored content. You will know what content will generate the greatest interaction and how much you need to rely on marketing.
Learn about the latest consumer trends: The analytics provide you with ratings based on different periods. You get all the details on patterns in customer preferences. You can examine the shift trends to see whether or not your campaigns are connecting with your audience. Which reel types are a hit? Which audio is trending? Then, conduct tests to determine which marketing technique is most effective for each distinct group.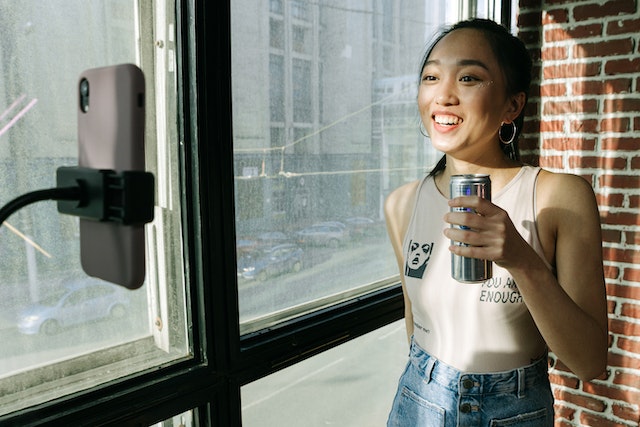 TikTok vs. Instagram Users Are in a Quiet Race With Each Other
In discussing TikTok vs. Instagram users, remember that many people have accounts on both platforms. The same user on IG discovering stores in their area may go to TikTok to learn about a different social group.
According to a prior announcement, by 2023, Instagram will have 2.3 billion users. These active users are on the platform every month. This may sound like a lot, but remember that they have been operating for six years longer than TikTok. TikTok's 1.6 billion users are nothing to scoff at.
In 2016, IG's market share was challenged by a new competitor. TikTok has achieved unparalleled popularity in a very short amount of time, with over one billion users all around the world. TikTok is very good at attracting people's attention immediately and keeping them on the site after arriving there. TikTok employs unintentional discovery. This addictive algorithm tool served to keep users interested for a longer amount of time. TikTok users are more likely to stumble upon new accounts. It is not the size of the account that submitted the video that determines its popularity. Rather, it is the amount of entertainment and engagement value that the video possesses. In other words, TikTok users could be scrolling forever.
In 2020, Instagram launched its short-form video tool called Reels. Instagram uses a distinct algorithm for its content curation. When using Instagram, the content you see is heavily influenced by the people you follow. Instagram users are more likely to be in an echo chamber of consistent material.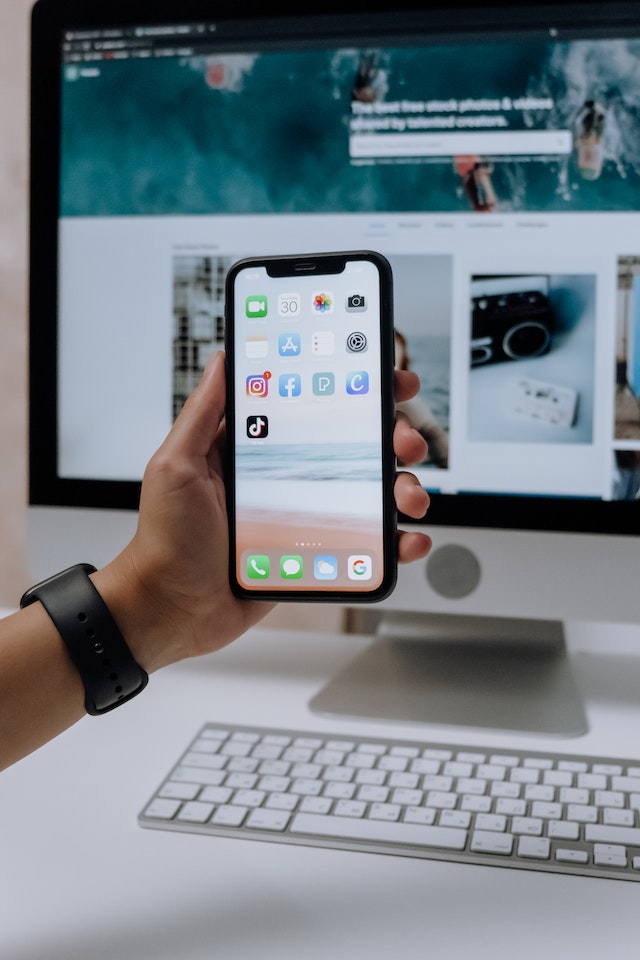 Instagram vs. YouTube Shorts: The New Kid on the Block
It's not just about TikTok vs. Instagram. YouTube has entered the chat. We're not sure who invited them, but they're here. YouTube used to be the place where you sat down with your microwave dinner to watch a half-hour vlog. Now, content lasts less than a bite. In the Instagram vs. YouTube Shorts debate, you should educate yourself on what this platform is about.
YouTube Shorts are bite-sized video segments. This type of content appeared in 2021. Like Instagram, YouTube saw the overwhelming success of TikTok in a society where attention spans are short. TikTok, Instagram Reels, and YouTube Shorts are now competitors in the market for short-form video content.
If you want to tap into this market, here's how to make the best of it:
YouTube Shorts are quick ads for long-form content. It is simple for someone skimming through and liking your material to subscribe and then proceed to your main channel. It's a fun and interesting approach to turning spectators into subscribers!
You have the opportunity to increase engagement. YouTube Shorts interactions factor into the overall evaluation of your channel's performance. Short videos are a great way to get more engagement with less effort.
YouTube announced in September 2022 that it would begin enabling creators to begin monetizing Shorts. You simply split ad income with YouTube. YouTube allocates money earned from advertising to content creators. The creators can keep 45% of the money made. Creator's Shorts views determine how much of a financial reward they earn.
You can repurpose the content. If you already create reels for TikTok videos, you can upload these videos to YouTube. You can make content once and see how it performs across all platforms.
TikTok or Instagram? There Is Something for Everyone
There is no wrong answer in the TikTok vs. Instagram debate. It depends on the circumstances. Some companies may have a larger return on investment from promoting TikTok than others. It heavily depends on the audiences they are attempting to reach. The specific marketing objectives they are hoping to accomplish matter as well. Still, Instagram may remain the most successful social media channel for other businesses.
Of course, TikTok is extremely popular among Gen Z users. Studies show that Instagram remains a more enticing medium for millennials. But wait. Don't just jump ship because your audience is young. Don't rush to modify your social media approach. We're not saying you should focus more on TikTok. Marketers should do their homework. They have to investigate whether TikTok or Reels would give greater marketing possibilities.
These channels compete for consumers' attention with very similar material. You might think there is no difference between a reel and a TikTok. However, the app algorithms operate in quite different ways.
TikTok is an excellent platform for leveraging viral trends. People go viral on TikTok so easily. Their lives can change in a matter of a 7-second clip. It is very effective for raising brand recognition because of its high virality potential.
Reels are a particularly successful form of content for firms that have already created a huge audience inside the network. This is because the algorithm pushes based on engagement. It keeps the followers captivated through interesting reels they think followers like. Marketers often focus on the engagement rate when measuring their brand's social performance. If you read Plixi articles, you know we harp heavily on the importance of engagement.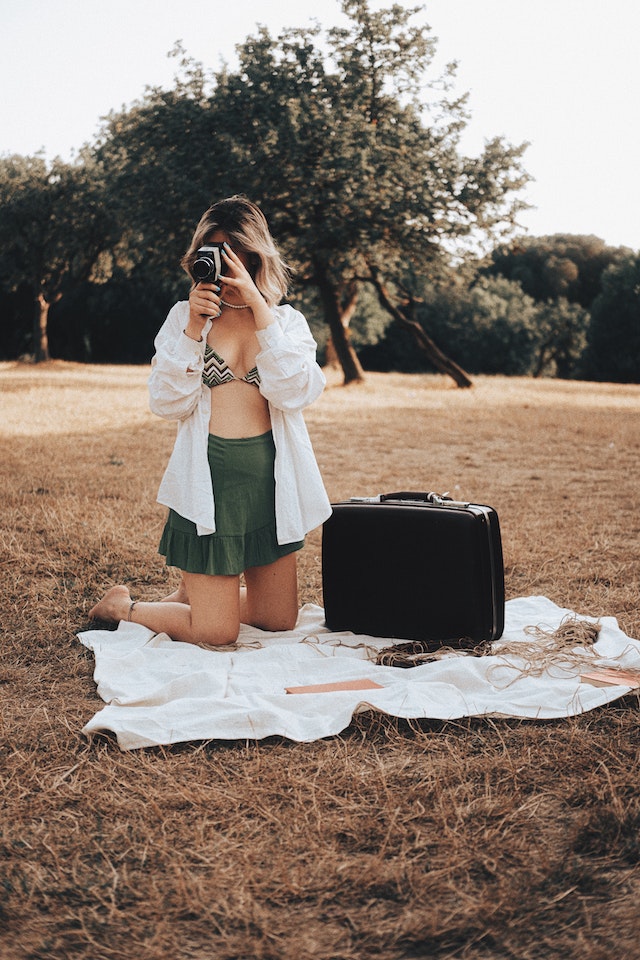 TikTok vs. Instagram: What's the Verdict?
In discussing TikTok vs. Instagram discussion, let's consider a few things. TikTok is one of the most widely used social media platforms for short-form video content. Gen Z users and young people worldwide make up the bulk of this platform's population. Instagram is one of the world's most widely used photo-sharing social networks. Now, they allow users to upload videos. They may sound similar already.
The following are the primary distinctions between Instagram and TikTok:
Age: TikTok users tend to be younger than Instagram users in terms of demographics. The majority of them are between the ages of 18 and 24. The majority of Instagram users are between the ages of 25 and 34.
Use of the App: TikTok is a platform where users view amusing videos and even instructional material. Instagram started as a place to keep up with family and colleagues. Later it was popular for following their favorite influencers.
Content Format: TikTok exclusively enables video material. Instagram, however, offers a wider selection and lets users post basic pictures, carousels, and videos.
Influencer Culture: TikTok influencers claim to be more spontaneous and genuine. Instagram influencers, in comparison, are generally more polished. The same influencers exist on both apps, but their behavior can be so different.
The Algorithm: TikTok is for you if your major content objectives are to reach more people and go viral. However, Instagram is a superior choice if you want to create leads and create genuine engagement.
Let Plixi Help You Dominate Your Social Media Platform of Choice
Don't let the TikTok vs. Instagram debate get you distracted. You need to focus on your Instagram growth. You can still experiment with fun content. However, make a solid plan for increasing the amount of Instagram followers you have. This is the most effective technique to ensure that your material gets seen by the right audience. Plixi is something you should think about using. If you want to increase your photos' number of Instagram likes, give us a go.
Do you need to discover answers to problems you're encountering on social media? The Plixi team of social media experts is available to assist. A sea of brand-new followers and likes is about to engulf your Instagram page. We do a thorough investigation and have a group of Instagram influencers. Therefore, we can offer this assurance. Using a trustworthy tool for monitoring Instagram followers is part of our strategy.
The #1 Rated Instagram Growth Service
Plixi helps you get more Instagram followers, likes and comments (and a bunch of other stuff) 10x faster.
Start Growth